In terms of buzzwords and potential gobbledygook, 'Use Local Marketing Automation to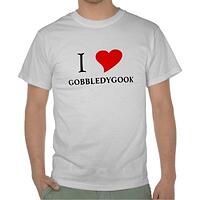 Accelerate Revenue,' has to rate near the top. However, it's a keyword rich headline that grabbed your attention, didn't it? And now you're interested in learning more about how to automate your local marketing to increase your bottom line. Good for you.
Last week I told you about a few local marketing strategies to ensure success in your local advertising campaigns. At the end I promised we'd revisit the whole local marketing idea and that's the path we'll walk down today. The thing is, there are a ton of valuable resources for us to tap into and learn about how and why local marketing automation is important. One of those is the CMO Council, who published the Brand Automation for Local Activation report. I referenced that report last week, but it's just not possible to cover 75 pages of content in a 600-word blog post. That's why we're back at it again.
We're big on automation at Mediaspace. We have a small marketing team focused on delivering results and checking things off our project list. But that's not the only reason. Automation also ensures we're following up with our prospects and giving them a better understanding of the benefits of working with Mediaspace. According to the CMO Council's report, "Of those marketers who already have automated systems and are able to deploy both local and national campaigns simultaneously, 88 percent believe this immediate deployment has provided a competitive difference for their brand, with 38 percent believing that it creates not only differentiation, but also a significant advantage over the competition."

Graph from the Brand Automation for Local Activation Report
Reason being, not everyone has figured out marketing automation, and even fewer have figured out how to take those automation strategies and apply them beyond national campaigns. That takes a lot of work, trust me. We've been working on it for a while now and are seeing the benefits, but it wasn't a 15-minute project. Probably the best thing about local marketing automation and the ability to connect national and local campaigns are the metrics that can be pulled out and the detailed reporting automation solutions can provide.
I'm speaking from experience, but the CMO Council report backs up my personal feelings: "Marketers currently leveraging local marketing automation are measurement mavens as 63 percent have implemented a formalized system to measure local campaign impact and success (compared to 40 percent of the overall respondent pool). And more of these local automation-leveraging marketers (77 percent of respondents compared to 60 percent of the overall respondent pool) are using the data and insights that are being collected to further improve the relevance and outcomes of local campaigns. "
In short: try it, measure it, evaluate measurements, make adjustments, try it again. Like I said, marketing automation, especially local marketing automation and the union of national and local campaigns, isn't a 15-minute project. You'll want to invest some time and resources in this one.
Here's the upside, and let me close with this: "When strategy is enabled by technology—versus strategy trying to catch up to technologies—the customer is greeted with a brand experience that is not local or corporate, but rather just a seamless experience with the brand that is more relevant and sticky."
That sounds good to me. If you want to get started with automating your campaigns we have a couple resources to help you along. The first is our eBook on local digital marketing and how you can create effective campaigns. But digital isn't the only media hitting local markets. Print does a pretty good job too. Check out our eBook on integrating print and digital and you'll be a local marketing genius in no time.