Today's CMOs wear a lot of hats. They must be able to develop marketing strategies that include multimedia campaigns as well as anticipate industry trends and manage agency relationships. And, because the digital revolution has transformed the world of advertising, CMOs must now don a new hat: that of digital media planner.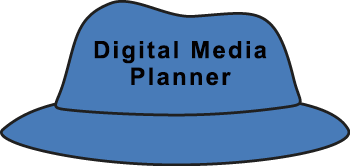 Digital media planning entails the development and execution of online ad campaigns and involves channels such as social, search, display and mobile. What can make the process maddening to some CMOs is the fact that digital media planning isn't one single skill that can be learned and mastered quickly; it's instead a set of constantly-evolving skills that create an increasingly important expertise.
The good news is: The Internet offers advertisers a way to quickly connect and engage with consumers with precision and accuracy while collecting real-time metrics. Sure, learning new skills is difficult, but in this case, highly worth the effort.
The even better news is: We've put together this digital media planning guide that will make the learning curve less steep.
Ready?
1. Develop Your Overall Plan
Anything worth doing is worth planning first. Most digital campaigns that fail do so because they lack a solid plan. Unlike traditional advertising, online ad campaigns can (and usually should) require the media plan to be crafted before the creative plan is ever conceived.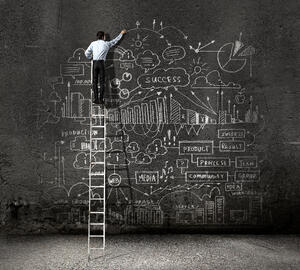 In order to develop a comprehensive digital media plan you must be able to answer some key questions such as:
What are your campaigns goals and objectives?
Who is your ideal customer?
What is your message and does it align with your brand?
Which digital channels will work best for your campaign?
What is your call to action?
How will you measure your campaign's success?
2. Identify Your Target Audience
This step is obviously critical to the success of your campaign and should not be skimmed over. You may think you know who you are targeting, but what do you really know about them? Be as specific as you can. Take a look at your brand's existing web analytics to understand how your current audience is interacting with your site. What engages them? What is resonating with them? You will also want to study some consumer behavior data from industry leaders as well as tap into social media monitoring tools which offer a gold mine of information about your prospects.
The more laser-focused your targeting is, the more successful your digital campaign will be.
3. Research. Research Some More. Oh, and Then Research Again.
In the world of online advertising, there is no such thing as too much research. This is particularly true when you're new to digital media planning. Use all the data and content the Internet offers like case studies, white papers, and eBooks, and even take a peek at your competitors' campaigns to see what may have worked. Log into your LinkedIn account and poke around all of those industry discussions where your peers may share which planning tools and monitoring tools they use, and which ad networks to work with and which to avoid.
When conducting this research, always keep your brand's campaign objectives in mind and explore the myriad possibilities digital advertising offers.
4. Track Your Campaign's Success
One of the biggest benefits of advertising digitally is the ability to track a campaign's performance in real-time. The data you'll collect will not only help you determine if your campaign is successful (if you don't know you'll likely waste a lot of money) but will allow you to make adjustments where necessary.
5. Cross-Channel Marketing
Like traditional advertising, which may include a mix of print, direct mail and television, digital advertising should also take a cross-channel approach. Consider integrating email marketing, banner ads, search and social. Each channel offers unique benefits, and thinking holistically will ensure you leverage the channels and methods that will help you reach your objectives.
Although this guide isn't comprehensive, it is a solid overview on how you can thoughtfully and effectively develop a media plan that utilizes the right mix of digital strategies and assets so you may reach your brand's overall marketing objectives.
RELATED POSTS:
5 Digital Advertising Trends for 2014
The Benefits of Local Digital Advertising
The Importance of Digital Advertising at the Zero Moment of Truth
5 Myths about Digital Advertising
Are Banner Ads Worth Your Advertising Dollar?