We're often asked why a company should work with a media buyer when they can execute their own media buys. After all, media buyers are an added expense to a sometimes already-tight advertising budget.
Think of it this way: you can technically gut your home and renovate it yourself to save money, but you'll often end up paying more for your mistakes and the results will not be nearly as good (or livable) had you worked with a reputable and qualified contractor.
Media buyers eat, sleep, and breathe media. They make it their business to understand advertising trends and channels, and have spent sometimes years building relationships with publishers and sales reps. All of this means they can negotiate the best contracts on your behalf and help you choose a strategy that will reap the biggest rewards.
If you're tired of struggling with your media buys and would like to work with a professional buyer, here are 3 steps to find the right buyer for your SMB.
Step 1: Know What it is You Need
Each media buying agency is unique and offers different levels of service and expertise. Before you start meeting with prospective buyers, sit down with your team and determine what it is exactly that you need help with. If you determine you need help with just about everything, from planning to post launch, make sure your media buyer is able (and willing) to help you on all fronts.
Step 2: Ask the Right Questions
Eventually you'll sit down with a few buyers to see who might be a good fit. When you do, be sure to ask the following:
Will they customize a plan for you? A one-size-fits-all solution won't cut it in advertising, so be sure to ask if the media buyer is willing and able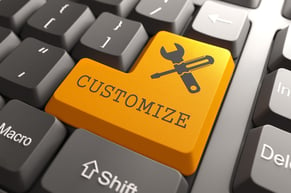 to customize a plan specifically with your goals and budget in mind.
What do they specialize in? If you know your target audience can be reached more easily via traditional channels like radio and print, then a buyer who specializes in digital media won't be a big help to you or your budget. Find out whether the agency specializes in a particular area.
What's their track record? Like any other service provider, it's important that you know two things: 1) how long they've been in business and 2) what kind of successes they have had in the past.
While every media buyer is going to be new at some point, you want to make sure you work with someone who has at least a few years under their belt. You also want to know if they have a history of helping companies like yours with similar goals. Ask for references before signing on the dotted line.
Do they keep up with changes? The world of advertising is always shifting and evolving, and you'll want someone who devotes time and energy to keeping up with new trends and technologies. Ask if there are any new trends or platforms they think might be useful to your organization's goals.
Step 3: Communicate Effectively
A doctor can't help you if you tell him, "I don't know, I just kind of hurt all over." You need to be as specific as you can be so he can prescribe the right tests and medication to correct your health issue.
Once you select your media buyer, it's up to you to communicate with them in a way that they can ensure the health of your campaigns. Don't be vague. Communicate as clearly as you can and use numbers if possible. Don't say, "It doesn't seem to be working." Instead tell them, "We've only seen a 3% increase in foot traffic in the last week, "or, "Our online sales have remained consistent."
A good media buyer will watch vigilantly over your campaigns. They will want to test and refine your campaigns to get the biggest ROI. But they need your help in diagnosing any issues or areas for potential improvement.
If you follow these three simple but necessary steps, you'll be able to choose the right media buyer for you and nurture a lasting and mutually-beneficial relationship with them.
Do you need help with your campaigns? Want to work with a media buyer with experience helping local businesses get the right message in front of the right people? Get in touch with us.