If you're like most of our clients, you're a small business owner who's always trying to find better ways to connect with their local audience. Yet, despite hearing how important digital channels are to your marketing mix, you've been hesitant to experiment much with them. This is most likely because you've fallen for some digital marketing myths.
We are here to dispel those myths now, once and for all, so you can begin to experience the benefits yourself of an integrated, optimized campaign.
Myth #1: If You Build a Sweet-Looking Website, They Will Come
Yes, it is important to have a professional looking website that is robust and laid out in a manner that makes it easier for visitors to explore your content. But building an awesome website is only half the battle. The other is, of course, getting people to visit said website.
Without the right local digital marketing strategy, how do you expect customers to find you? Yes, print advertising is a powerful way to generate traffic, but what about those customers that don't typically read local print publications? These prospects will need to be found and engaged through digital channels like search engines, local listings sites (Google Places and Yelp), and good ol' social media.
Which brings us to Myth #2…
Myth #2: I Don't Need Social Media
Many local businesses feel their particular industry is not compatible with social media. But this is a big, fat myth. Whether you are a lawyer, hair dresser, local coffee shop owner, or plumber, every local business person will be helped by a social media presence.
For starters, these platforms can help you outrank your local competitors who may not have, as yet, gotten their social media acts together. Secondly, social media platforms like Twitter and Facebook help you monitor your business' reputation. And lastly, if you don't have ANY presence, you simply look like you are behind the times. Remember how about 10 or 15 years ago, some businesses refused to have a website. They were determined to continue to run their business through a catalogue and a 1-800 number. Finally, they caught up with the times and realized prospects demanded they had a website.
Customers are now demanding the same with social media.
Myth #3: I Don't Need to Optimize for Mobile
Please tell us you really don't believe this one. Look, five years ago, heck, even three years ago we would have gently taken you by the shoulders and led you to the truth, which is that smartphone usage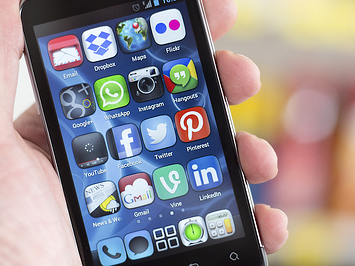 has skyrocketed. People are not just using their mobile devices to make calls and texts anymore.
But now we feel we must shake you harder.
According to recent PEW research, around half of U.S. adults (51%) report making online purchases via their smartphone, while many others turn to their phones while in a physical store.
The bottom line is, if you still have not optimized your website for mobile, you are, without a doubt, losing money.
Myth #4: You Need a Big Budget to Market Online
Sadly, many small businesses shy away from integrating digital into their marketing mix because they are under the impression it costs too much. The truth is local digital advertising does not have to cost much at all. The key is to spend a little bit of time up front to figure out your specific goals and focus on one method or channel of marketing at a time.
Not sure which channels will best help you to reach your goals? This is where working with a professional media buyer like Mediaspace can help. We work with local business owners to ensure they get the biggest ROI.
If you'd like to start integrating digital into your marketing mix but don't know where to begin, get in touch with us.