2016 is finally upon us, and while many individuals are busy putting together treadmills and buying cute little workout ensembles to lose those extra 25 pounds, you're busy thinking of ways you can whip your business into shape so your bottom line has its healthiest year yet. Good for you!
The following 4 marketing tactics are simple, cost-effective and can prove very successful in the New Year.
Email Marketing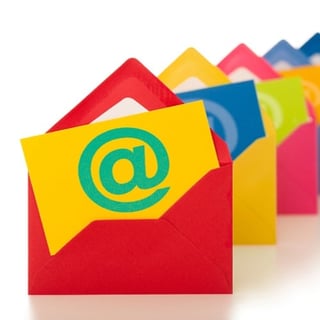 No, email marketing is not by any means a new marketing tactic, but for some reason or other many smaller, local business owners are still ignoring it. It doesn't matter the size of your company, where you're located, or whether you're a local retailer, plumber, or real estate agent, the fact is if you have a well-managed email list, you have a powerful channel to drive sales.
Still not convinced? Consider these eye-opening statistics from marketing company OutboundEngine:
For every $1 invested in email marketing, marketers can expect a return of $44.25.
Typically 91% of consumers check email daily.
Email marketing is roughly 40 times better than Facebook or Twitter for acquiring customers.
In the coming year, focus on growing your list (a vanity URL in your print ads can point readers to your landing page where they can opt-in), and segmenting that list so you can always send relevant messages. Also, consider using automation to improve your messages' performance and make your life easier.
Think Like Your Prospective Customer
Marketers that make decisions based on their customer's experience will do well in 2016 and beyond. Take a look at all of your marketing campaigns and channels to see if, by focusing more on the customer perspective and experience, they couldn't be improved.
Check your website – is it cluttered and loads slowly? Then invest some time and money on making improvements and be sure it is optimized for mobile.
Is your marketing collateral unappealing? Clean it up and get better images and/or graphics made for greater impact. Also consider hiring a professional copywriter who can write more engaging product descriptions and company information that readers will actually read.
Walk around your store or place of business. Is it welcoming? Does the layout make sense? Is your staff fully trained and able to answer questions your customers may have?
Focus on Ads That Bring You Instant Results
Rarely do smaller, local businesses have the budget to place ads whose sole purpose is brand awareness – and that's a GREAT THING. Just because you have money to throw away doesn't mean you literally should, and yet many marketers do.
This year focus on ads that bring you results and buy ads that will generate instant returns for your business. Try:
Shared mailed coupons like Valpak
Coupon offers in printed publications
Free Standing Inserts
Direct mail campaigns
Pay-per-click ads on Google
Work With a Professional Media Buyer
Many smaller, local businesses try and go it alone with their advertising campaigns in an effort to save money. But that tactic often has the same dismal results as trying to fix your own car or roof in order to save money.
The truth is, today's media landscape is fragmented and utterly confusing at times. Business owners can't possibly be an expert at running their own company AND buying ad space. It takes knowhow, experience, and great negotiating skills to be able to develop and execute a successful campaign within a set budget.
This is why so many companies are seeking the guidance of a media buying agency to help them with their media planning and buying, and why you may want to do the same in the coming year.
Here's to expanding your business and growing your bottom line in 2016!
Related Posts:
Are You Breaking These 6 Direct Response Marketing Golden Rules?
The Benefits of an Integrated Marketing Campaign
8 Best Practices for Multi-Channel Marketing Sure to Increase Your ROI