Whether you're a SMB or the CEO of a Fortune 500 company, you undoubtedly recognize that advertising is necessary for sustaining sales and achieving growth. And, despite what you may have heard about the value of "earned media" or "owned media" or content marketing, when it comes to getting your message in front of your intended audience, paid advertising is unbeatable.
That's the good news.
The not-so-good news is that media is essentially a perishable asset and its cost is typically dictated by good ol' supply and demand, length of contract and whether or not you are buying in bulk. Understanding the nuances of paid media is challenging for most business owners and CMOs.
But, more often than not, when we first sit down with a new prospective client, they admit that in the past they were reluctant to enlist the services of a media buying agency. When we dig a little further, we learn they either had a lack of understanding about just what it is a media buyer does and/or how they offer any fiscal benefit to the company.
This is when we share some of the benefits of working with a media buying agency. Curious what those benefits are? Then keep reading.
They Handle All Sales Calls
If you've ever been on the phone with a media sales rep, you know it can feel like you're on the phone with a used car salesman. When you work with a media buying agency, they become the point of contact for all of the media sales reps. So you never have to be stuck on the phone talking over "one-day deals" or other opportunities that just came across their desk.
Negotiation Clout
No offense, but you won't have the buying power an agency has. That's because an agency can leverage the collective budgets of all their clients to benefit each individual client. This buying power can help your campaigns have better cost and ad positioning. Buying media in bulk is one of the best ways to ensure your advertising dollars stretch as far as they can.
They Have Years of Experience
Would you rather go to a heart surgeon just out of school or one that has performed hundreds of surgeries over 20 years? Professional media buyers understand the market, pricing, and cost per thousand impressions. They know at a glance what is a great buy and what is way overpriced. They have also established long-standing relationships with different media vendors and can work these influences on your behalf.
A "Big Picture" Perspective
A media buyer can offer a fresh and unbiased perspective of your marketing objectives. These professionals have no bias toward one medium or another, which allows them to offer advice based solely on your marketing objectives. We've done our job when you get what you need, when you need it and at a cost you can comfortably afford.
They Do the Grunt Work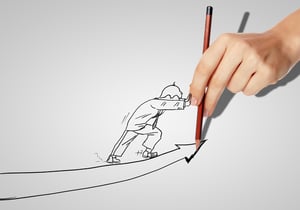 Let's be very real – you have far more important things to do during your day than to field calls from media sales reps, deal with accounting hassles, and conduct media/market research, among other things you're stuck doing when buying media by yourself. Working with a media buying agency will help you to free up your time so you can focus on high priority tasks. This will allow you to scale your business and increase your revenue over time.
If you're like a lot of our clients who, at one time, didn't really understand the value that media buyers offer their bottom line, we hope you recognize that value now.
Do you have more questions about the benefits of working with a media buyer like Media Space? Please feel free to give us a call. We love helping business owners and CMOs leverage the power of paid traffic to generate more leads and sales.