The weeks between Black Friday and New Year's Eve traditionally see the biggest consumer spending. But how can advertisers get in front of these spenders and convince them to buy from them?
Through insert media, also known as newspaper inserts or free-standing inserts (FSI).
Think about it. What better way to connect with shoppers than to have your offer be part of a publication that they already love and trust? But how do you get your inserts to stand out from the others that are vying for the same attention?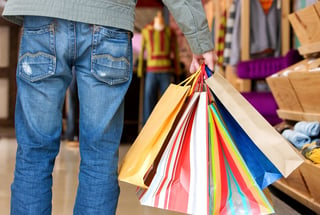 By following some simple rules:
Test
Before you commit and roll out a huge insert campaign that may or may not get you the ROI you're hoping for, you've got to test to determine if the specific channel will reach your target audience. But don't worry, you don't have to distribute millions of pieces to know if the publication is suitable. Consider testing two programs of 25,000 units than one program of 50,000.
Also, be sure to test in terms of category and audience. You'll get better results and protect your budget if you test different audiences rather than test multiple programs in a single category. For instance, don't only test pet programs. Instead, expand your distribution to reach buyers in other categories as well. This will increase your odds and give you a more accurate impression of the publication as a whole.
Be Greedy
As we mentioned up top, you won't be the only one using inserts to attract consumer attention. Think about when you open the Sunday newspaper and the entire middle section is filled with those colorful flyers!
In order to stand out among the crowd, you've got to be greedy and take up as much space as you're given. Typically, the average maximum dimensions for a package insert program are 5-1/2" x 8 1/2". Why risk getting lost with a 3 1/2" x 5" insert when you can use one twice a large and attract more attention?
Track Response Rates
In order to know what advertising channels are working for your business, you've got to track each campaign carefully. You'll want to code your inserts (each program should have its own unique code) so you know exactly where customers are coming from. And, to get a clear idea of how a program does over time, be sure to have a unique code for each month as well.
Make it Easy for Consumers to Respond to Your Offer
You wouldn't invite people to a party, then have a locked gate around your property. Nope, you'd give clear directions to your house and have balloons taped to your mailbox to ensure people knew how to get to you.
You'll want to make it as easy as possible for consumers to respond to your offer. Consider using an 800 number, URL, and even mobile barcodes in your creative.
Share Data with Your Media Buyer
Media buyers are excellent resources when it comes to insert campaigns. They know the various programs and channels and can help you navigate all of the dizzying options from package inserts, to blow-ins, statements, ride-alongs, shared mail, and card decks.

If you've used insert media in the past, it's important to share your results and data with your media buyer. What successes and failures have you had? What channels have you used? What was your response rate? What kind of testing did you do? The more information you give your buyer, the better able they'll be to get an effective campaign rolled out.

Need some help this holiday season with your insert campaigns? We'll take your advertising goals and deliver recommendations based on target demographics, geographics and in-depth market knowledge. The plan we develop together will help you achieve a solid return on your investment. Give us a call today.