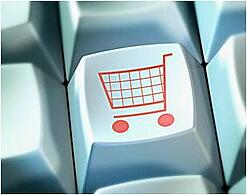 Select a size. Select a color. Select a quantity. Add to cart. Check out. Complete billing information. Boom, done in less than 20 minutes. Think you are saving time and money by shopping online? A majority of consumers would answer 'most definitely' to the posed question but would be surprised to find this is not true. Shopping online does not buy you time or extra savings. In fact, it does just the opposite.
Consumers continue to resort to online shopping more and more every day. MediaPost recently wrote an article based on the experience of a secret shopper study conducted by StellaService about online and in-store shopping. Here is what you need to know when it comes down to online vs. brick-and-mortar shopping:
Two out of five consumers do their shopping online
In-store shoppers saved on average $21 buying in-store rather than online on the same items purchased
Shoppers online paid an average of $10.81 in shipping costs
Average delivery time for online purchases was four days versus in-store purchases being real-time
Brick-and-mortar stores tend to have a wider, more unique selection compared to online inventory
Why should advertisers care? Consumers care about saving time and money. If advertisers want to drive sales and keep customers happy, they need to include brick-and-mortar retail driving ads and avenues in their marketing mix. How can you drive consumers to make in store purchases? Coupons. Consumers react to coupons and see the value in them. Including coupons, such as '$50 of your purchase of $125 or more in-store,' hits home with consumers . Many households subscribe to the Sunday paper solely for the coupons they can clip and use towards their next purchase at a retail location. Time to start drumming up the offers folks.
Which purchase behavior do you prefer? How do you ensure you are getting the best deal? Let us know in the comments section below.
Curious how you can integrate your print and online campaign? Download our latest e-Book to read more!