We've all heard the stories, seen the headlines and made funny faces when your friends tell you, 'I work in print advertising.' Rumor has it the print industry is headed down the tubes and the free-for-all that started a few years ago is a speeding train that can't be stopped. But why, if that's the case, are publications spending what 'little' revenue they're generating re-thinking, re-tooling, and re-designing their print products and digital properties?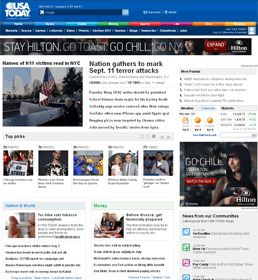 The answer is simple really, the rumors aren't 100% true. Sure, print has seen declines and continues to see revenues head in an unfavorable direction, but some stabilization has taken place, and in some publications and DMA's, print publications are actually seeing increases. For instance, take the Star Tribune, our hometown paper here in Minneapolis/St. Paul. Just a few years ago they were experiencing bankruptcy and trying to determine what's next. So what'd they do? Raised prices of subscriptions and single issues and saw a 6% increase in Sunday circulation. They also redesigned their paper and website to be more reader friendly, after, believe it or not, talking to their readers to see what they wanted to read and how they wanted to see it. Novel concept, I know. Heck, even 'the interactive guy' has rediscovered his long lost love of print.
In addition to the Star Tribune, USA Today just announced they have rebranded the publication and will reveal the new look, of the paper and the website, Sept. 14. The changes, according to the MediaPost story from Erik Sass, include a 'revamped' logo for the 30-year-old newspaper.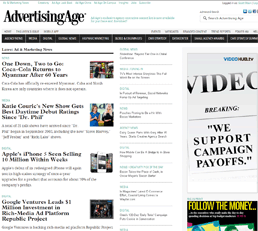 Newspapers aren't the only ones updating their look to remain relevant. AdAge just went through a major overhaul, including changing the size of their print product. "The print evolution takes its cue from our audience's behavior," wrote Abbey Klaassen in her story outlining the facelift. What AdAge has figured out, and other publications should certainly follow their lead, is a way to integrate their print and online editions. The new AdAge incorporates a mobile app that makes sharing stories from the print version quick and easy. This is a great example of combining traditional and emerging media to expand reach and take advantage of the social conversations happening every day.
To learn more about how the Star Tribune went from bankruptcy to success, check out our interview with Chief Revenue Officer Jeff Griffing. Or if you're ready to determine the routes you can take to integrate print and digital media, get our latest ebook, 'The CMO's Guide to Integrating Print and Digital Media.'