MyPillo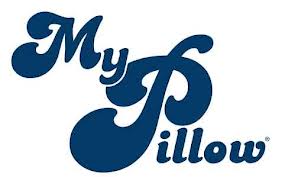 w has made it their mission to create the best pillow in the world and partnered with Mediaspace Solutions to get the word out. Since 2010, MyPillow has worked with Mediaspace to place advertising in both local and national publications including USA Today and The Wall Street Journal, with much success. This on-page spend complemented the trade shows, fairs, expos and television infomercials MyPillow was using to increase its reach.
"I knew I had the most comfortable pillow on the market, and I wanted to share a good night's sleep with the rest of the country," said Mike Lindell, founder of MyPillow. Embracing Mike's vision, Mediaspace approached him with an idea of how to start advertising and remarketing the MyPillow product online.
"With MyPillow's success in offline channels, we saw a real opportunity adding an online component," said Tony Buesing, director of account development at Mediaspace Solutions. "Within just the first two weeks MyPillow was experiencing an ROI four times our initial expectations."
"The success of this campaign proves the importance of not only an integrated campaign, but the benefit of knowing where your customers are and how to reach them," said Scott Jagodzinski, CEO of Mediaspace Solutions. "MyPillow realizes the benefits of newspaper complementing digital and reaching audiences through multiple media, and they're experiencing the results on their bottom line."
ABOUT MYPILLOW
MyPillow began in 2005 with the goal of becoming 'The Most Comfortable Pillow You'll Ever Own.' Since then Founder Michael J. Lindell has sold the MyPillow face-to-face at fairs, expos and events. Chiropractors and medical doctors across the country carry and recommend the MyPillow for their patients. It all started when Lindell continuously got frustrated by pillows going flat and waking up with a sore arm or neck, and numb fingers. The company has experienced steady growth since its launch and continues to deliver life-changing results to its customers.