It's been a big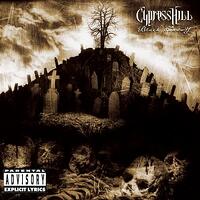 week, especially if you've been awake for more than 10 minutes. We had a little thing called the presidential election and there's obviously much that's been said about that. The interesting thing though, is that the world doesn't completely stop when that happens. Life goes on, people keep going to work, doing their research, and publishing content and data on how marketing dollars are being spent.
If you've taken your eyes off the election coverage at all this week or last, and paid attention to marketing and advertising news, you couldn't help but notice the hubbub around local digital marketing continues to grow. Silverpop just released a tip sheet on the seven common location marketing mistakes. Street Fight published the results of a Balihoo survey with the headline '91% of Brands to Maintain or Increase Local Spend in 2013.' They probably wouldn't do that if it wasn't working. MediaPost writer Laurie Sullivan wrote Tuesday, Nov. 6 about tying mobile searches to coupon offers. That sounds like a great idea. Finally, the CMO Council recently compiled a full report titled 'Engage at Every Stage: Using Mobile Relationship Marketing (MRM) to Put More Interaction in the Hands of the Customer.' Follow this link to get the summary of the full report.
Clearly that's a lot of research and big-named organizations reporting on what's going on in local mobile. This wouldn't be happening if it wasn't something advertisers needed to pay attention to. Now, we can't go into all the details about each and every recent report, which is why we provided the links for you. However, here are some of the highlights from the Silverpop Tip Sheet:
Monitor analytics and reporting from Foursquare

Start running specials on Facebook and Foursquare

Incorporate location into your overall marketing strategy
That last one is key. Telling people where they can find your bricks and mortar location is key. And with mobile you have the ability to market to consumers where they are today, right now. And when they go to work tomorrow or on vacation, and your location is in a different city, you can hit them again on their mobile device. But you need to get to know your consumer, where they are, where they go, and how that overlaps with your locations. It's all possible, thanks to mobile local.
Switching gears quickly to the Balihoo story, MarketingProfs also recapped the study, and here are a few of the highlights:
National brands cite the following as the top three digital tactics planned for 2013:

Mobile marketing: 35.42%

Local blogs: 31.51%

Online customer reviews: 30.99%
In the study of 384 national brands, 67.5% rank the importance of digital marketing for national brand success as extremely or very important

Roughly one-half (51.3%) of national brands rely on local affiliates (dealers, agents, resellers, channel partners, retailers, and franchisees) to promote and sell their products and services. Among those 51.3%, nearly 9 in 10 (87%) say their brand is not well represented on affiliate websites.
Let's t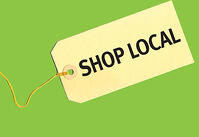 ake a look at that last bullet. Put the information together and you see national brands think the level of importance of local advertising is high, but their confidence in their current partners is low. That means there is a huge opportunity for a local expert to assist national brands in reaching those local audiences. That reach can be done through mobile, as we've talked about. But digital isn't the only method for reaching local audiences, especially any area served by local media, like weekly newspapers and newspaper websites. Often these are the most trusted media in these communities and an untapped market for national advertisers. With the right partner, advertisers can tap this market, get local, and reach consumers where they are, with the media they use daily.
If you want to learn more about putting rule-breaking strategies and campaigns together, download our interview with Spark CEO Chris Boothe. You can also take a look at our CMO's Guide to Integrating Print and Digital Advertising if you're still unsure how you can create the halo effect by combining media and having offline and online campaigns support each other.