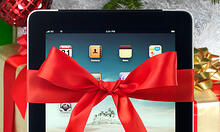 How many of us are putting tablets at the top of our wish lists this Christmas? Probably plenty, and with all the options out there, and the growing number of tablet users, clearly this is a medium advertisers can no longer ignore, if they haven't already taken the polar plunge feet first into the world of tablet advertising.
There's a lot to cover when you talk about how different publications and advertisers are looking to capitalize on the increasing adoption of tablets. For instance, I don't know if you heard, but the Financial Times recently offered a free Nexus 7 'to anyone in the U.S. who signs up for any of its subscription packages, including print and digital subs.' Why, you might be wondering, would a publication give away an approximately $150 device for every $450 subscription? To encourage readership via their tablet app and improve the numbers they show advertisers when pitching their magazine.
It's simple really, the publication world is moving more and more into the digital space. Whether they're repurposing their print content in the digital world, modifying their stories based on late-breaking news, or diversifying their content based on their online versus print demo, publications are approaching the digital world with the strategy they think best, but they have a strategy, that much you can be sure of. And if they don't, they're behind the curve and won't survive in any form much longer.
For instance, if you haven't read Lewis DVorkin's story in Forbes titled Journalists Need to Understand the Ad Business, Not Sulk and Go Home, you'll want to go there as soon as you're done here. As DVorkin points out, advertiser revenue continues to pay journalists' salaries, whether that's in print or online. DVorkin quotes an eMarketer report on United States ad spending that predicts by 2016, more than $55 billion will be spent between search, display (banner ads, video, rich media, sponsorships), classified and directories, lead generation, mobile messaging and email.
That's a lot of money, and a lot of categories for digital dollars to be spent in. But those dollars in 2016 already dwarf the dollars currently being spent in newspapers, and are still nearly double the 2012 dollars when you add print and digital newspapers and magazines.
Now you're thinking, 'So what, you were talking about tablets.' And you're right, let's bring it back to tablets. As more individuals enter the tablet owner demographic, more advertisers will look to that device, as well as the networks, websites and publications that have built the systems to make tablet advertising seamless and efficient.
Don't let me fool you; it's not all rainbows and unicorns in the world of tablets. As you may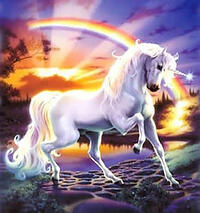 have heard News Corp. recently killed The Daily, 'its ambitious daily newspaper for the tablet market, after two years.' But this is not the trend, it's the exception. The trend seems to be headed more in the direction of The Economist, which is seeing a rise in their digital subscriptions and testing a few different bundling options to see what works best.
In the end, you need to be aware it's on the up-and-up. Tablet advertising and tablet advertisers are increasing, and if you're not allocating your budgets there, or figuring out systems to help advertisers put their dollars there, you're behind the curve.
If you're looking for some ideas on integrating print and digital campaigns, check out our recent eBook, and for an interview with a leader in digital marketing, you can learn from Chris Cunningham, CEO of the adtivity by appssavvy platform now.
Scott Olson is the director of marketing at Mediaspace Solutions. His career has spanned marketing positions in the non-profit, software and utility sectors providing various marketing experiences.You can connect with Scott on Facebook, Google+, Twitter or LinkedIn.