Oh wait, you already knew that? You savvy dog you, of course you did. That's no news flash, especially if you've been paying attention, or been awake, for the past four years. The real question is what does that rise mean, and how will it continue to affect other media? This is one of the questions we'll regularly tackle as we continue to bring you updates and our perspective on the world of advertising, especially the world affected by print and digital advertising.
In the last post of 2012 we took a look back at the year to help us understand what you're interested in and what you're reading, so we can better plan and prepare for the coming year.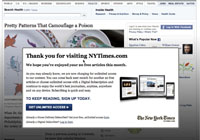 Turns out you're interested in the same things we are, and that makes us a good fit. Because of that we'll continue to explore topics like the New York Times Paywall and the questions surrounding how you can determine if these things work. We'll also continue to follow the changes in digital publication and how that hass affected advertising in all media, especially print media. Think about this for a minute, for every $25 lost in print advertising revenue, newspapers are getting $1 in digital revenue.
While the shift to digital continues, clearly advertising revenue alone isn't going to be enough to return print publications to their glory days. The great part is that newspapers and magazines are figuring this out, albeit a bit late, and are working to develop programs and methods for not just cutting costs, but finding new ways of engagement and opportunities to generate revenue.
Print has been the bread and butter of Mediaspace Solutions since the company started in 1999, but we've recognized we need to expand our services as well, which is why we're building a digital division to bring advertisers the opportunities they need to engage their digital audiences. This also gives us a great opportunity, and in a good way forces us, to start looking more and paying even closer attention to everything that's happening with digital. And you'll see that reflected here.
We have plans in the works to bring you not just blogs focused on the trends in local digital advertising, but content offers, checklists and eBooks to help you better manage your time and your budgets for your company or your advertisers. And all this new content, including the blogs, will continue to provide you our point of view, which you may or may not like, and we're OK with that. What we're looking for, quite honestly, are your thoughts and your interests.
For instance, are Spotify's Trojan ads popping up in the middle of Christmas music a good method of disruptive advertising, or does the Twitter feedback make it obvious the Trojan horse would have been better welcomed in the Naughty by Nature playlist? If you ask me, people are over the ridiculously disruptive advertising that fails to hit them when they're in the right mindset. Now Christmas might make some people a bit randy, but I don't think that's what Amy Grant was going for with Better Than A Hallelujah. I'm going to go ahead and call that one a fail.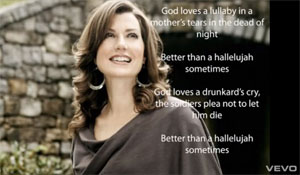 There's a lot to cover this year, and as we kick it off you can be sure we'll continue to post, share, and deliver what we consider the best of the best, in the hopes you'll agree. If you need to get your year kicked off right, take a look at a couple of our eBooks below to learn how you can take advantage of local advertising and the best methods for integrating your print and digital campaigns. Cheers.
Scott Olson is the director of marketing at Mediaspace Solutions. His career has spanned marketing positions in the non-profit, software and utility sectors providing various marketing experiences. You can connect with Scott on
Facebook
,
Google+
,
Twitter
or
LinkedIn
.