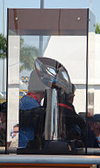 If you're like me, and I know I am, you were in your glory this past weekend as the National Football League (NFL) produced plenty of late game drama, amazing plays and competition that made sure there were battles until the proverbial fat lady sang. All in all, a great weekend for the NFL and football throughout the United States. And the ratings prove we were all paying attention. The early game on CBS between the Broncos and Ravens had a 10.1 rating with a 28 share and more than 30 million viewers according to TV By The Numbers. The late game featuring Green Bay and San Francisco fell off just a bit with an 8.5 rating, 23 share and viewership just north of 24 million. All told, that's an audience of 54 million, and just for the Saturday games.
Sunday numbers reflect the same, and I'm no math wizard, but when you put those two days together the audience reaches about 108 million, or the same size as the Super Bowl. Yet all the hubbub around the advertising and commercials focuses on simply one game that carries with it a nearly $4 million price tag. The question is, 'Is it worth it?' Wouldn't it be better to create that amazing creative, hit people multiple times when they aren't expecting it and stand out from the mundane commercials everyone's running prior to the 'Big Game?' Oh, and probably save a cool million dollars or so if you care about that.
Ad Age's Jonathan Salem Baskin wonders if the Super Bowl is actually 'The Dumbest Night for Brands?' His reasoning includes more than just the crazy dollars tossed around like peanuts during one three-and-a-half-hour span. Baskin asserts people are most likely to follow the ads that are shown during the game and pledge their allegiance to those 30-second spots, not the brands themselves. This is because so much is put into making the ads memorable, not necessarily the brand. Everyone wants the best, funniest, most outrageous, scandalous ad during the Super Bowl that creatives and brands forget about actually delivering their message or brand promise. Oops. And that's a big oops when it carries with it a multi-million dollar price tag, plus production costs, not to mention all the time spent creating the best, funniest, most outrageous, scandalous ideas and scripts.
What's worse for these advertisers is because of social media and all the sharing going on, many people will see these ads before the big game, so they've lost their impact on the audience during the spot they've paid all those millions to secure. This idea isn't mine; it comes from someone much smarter than me, Charles R. Taylor, a marketing professor at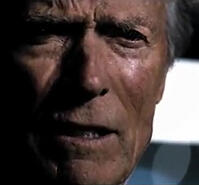 Villanova Business School who was quoted in Ad Age. "'Last year's Super Bowl really calls the strategy of pre-release into question,'" said … Taylor … With so many companies running visual teasers of their spots, he said, many advertisers lost 'The element of surprise,' and its absence 'may have dampened the effectiveness of some pretty good ads that would have made a splash if not previewed.'"
What it comes down to is advertisers are conflicted. On the one hand, they think they need to be in the Super Bowl to get the reach their brand needs. But if their creative isn't top 10 on that one day, no one will remember it or talk about it. So they tease and pre-release to get the conversations started ahead of time and try to increase the impact of their often mediocre ads. There's got to be a better way to spend that money and time, but until someone takes the lead down a road away from Super Bowl Sunday, advertisers are most likely to continue throwing millions at a 30-second spot and hoping for greatness.
If you want to go a different way, consider local advertising and its benefits. Our recent eBook outlines the main benefits and you can download it here.
Scott Olson is the director of marketing at Mediaspace Solutions. His career has spanned marketing positions in the non-profit, software and utility sectors providing various marketing experiences. You can connect with Scott on Facebook, Google+, Twitter or LinkedIn.