Remember 1964 when women got together on Saturday mornings for brunch and were pitched the latest in kitchen devices: Tupperware? Me neither. I wasn't around then but have seen the photos and the event reenacted on The Wonder Years. The thing is, local marketing through face-to-face interaction is still a concept practiced today by companies who have refined the selling mechanism.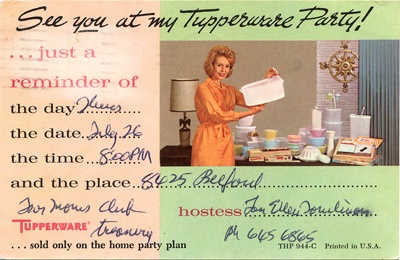 Companies like Tastefully Simple, Entertaining at Home, Fantasy Gifts, Pampered Chef, Mary Kay, and even Avon are still building their empires using these tactics. What they've had to do is remake themselves and modify how they do business to remain relevant. In order to do that, it's critical to keep A-Players who know your business and have a vision for where it can go and how to get it there.
Terrence Moorehead, North America Region Vice President, Business Model Transformation has been with Avon since 1991 and held positions around the world with the company. Mediaspace Solutions had the chance to talk to Terrence as part of our Shatter the Status Quo (STSQ) Interview Series, in which we showcase how individuals have lived the STSQ lifestyle throughout their personal and professional lives to arrive where they are today. You can download the full interview now here, but below find an excerpt of the conversation we had with Terrence:
MEDIASPACE: What has kept you at Avon for 22 years?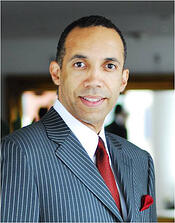 MOOREHEAD: Growth, opportunity, global experience and a variety of new projects. When I started at Avon we were about a $2 billion company; today we are up to $13 billion in sales. That explosive growth has resulted in many opportunities. Avon is very different than it was when I joined in the early 1990s.
MEDIASPACE: How does Avon remain relevant despite the changing marketplace?
MOOREHEAD: Our customers and representatives help us to remain relevant. We have around 10 million representatives worldwide. Our values and principles are at the core of our business. At Avon,
we are governed by our core values: trust, belief, respect, humility and integrity. Our values and principles give our company a certain level of relevance and timelessness. We rely heavily on our representative base of Avon ladies. Women are always talking about beauty and fashion. They share ideas face-to-face, over the phone, through e-mails, through Facebook or Pinterest posts; there is a very social aspect among women when it comes to talking about beauty and fashion. As long as we can stay in that conversation, we'll continue to be relevant. Another way we have remained relevant is through technological innovation. We have created products that live up to women's standards. A new, our anti-aging skin care proposition, is the #1 anti-aging brand in the world. We were the first company to launch the anti-aging skin care segment with the launch of Alpha Hydroxy Acids (AHAs) in 1992 and the rest is history. We have consistently provided a high level of innovation and variety to our consumers. We keep our products fresh and fun which ultimately helps to keep us relevant.
MEDIASPACE: What are the main things you do to unplug?

MOOREHEAD: I certainly enjoy an evening out with my wife at a nice restaurant or theatre in New York City. It gives me a lot of joy and satisfaction. I also like to read and make sure I have time to exercise -- usually in the morning.
Moorehead talks more in the interview about how Avon is making the rules instead of just taking or breaking the rules, and how that applies to their business. You can get the complete interview by downloading it now. Also, if you're after the benefits of local advertising, check out our recent eBook on the subject.
Scott Olson is the director of marketing at Mediaspace Solutions. His career has spanned marketing positions in the non-profit, software and utility sectors providing various marketing experiences. You can connect with Scott on Facebook, Google+, Twitter or LinkedIn.