Mobile advertising is really starting to take off and a recent poll determined one in two mobile users is okay with receiving ads on their mobile device, so long as they are relevant and beneficial. Let's take a look at mobile advertising through the eyes of Pandora and Tumblr and learn why it's a thriving ad form.
Pandora Continues to Profit from Mobile Advertising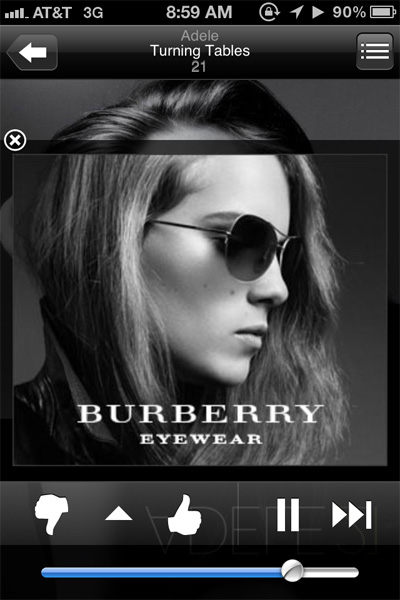 As advertisers increasingly embrace Pandora and monetize mobile, profits continue to rise. I'm actually listening to "Missy Higgins Radio" on Pandora as I pump out this post. No ads yet, but I know they're coming. Joseph Kennedy, chairman, CEO and president of Pandora said, "We remain focused on our mobile product as hours and ad revenue continue their shift toward mobile." I might go so far as to classify Pandora's "shift" as more of a leap. According to a recent financial report, their growth from mobile revenue outperformed mobile listener growth for the second consecutive year, growing 111 percent in the fourth quarter of fiscal year 2013. Kennedy went on to say that "mobile provides national, regional and in particular local advertisers, the ability to reach listeners on their most personal and portable device, in their cars or on the go, wherever they may be." That's what so powerful about mobile advertising. Because we are so connected to everyone, everything, every second of every day, advertisers using Pandora, among other outlets, have it made in the shade if they can figure out how to reach us on our mobile devices.
Tumblr Prepares to Enter Mobile Ad Space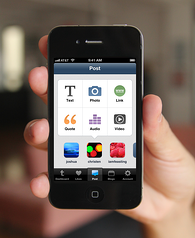 Blog network Tumblr plans to roll out mobile ads within the next couple months similar to the ad component they added to their web version a couple months ago. Companies can pay to promote their Tumblr blogs to increase their visibility among users. This could prove to be profitable for both Tumblr and the companies willing to invest ad dollars in the new feature, especially since Tumblr's mobile users have quadrupled over the last six months. Tumblr VP of Sales Lee Brown says this of the new capability, "we're not really selling ads, we're promoting their content," but with the average advertising purchase being "just under six figures," I think they are doing a little of both. By early 2014 most of Tumblr's traffic will be generated by mobile, according to CEO David Karp, so they are taking strategic steps to create mobile advertising opportunities in an effort to capitalize on that front in the near future.
But the question remains, will mobile advertising kill digital advertising? That's a question Stephanie Hospital, executive vice president of Orange Digital, posed on CNN earlier this year. Mobile continues to grow by leaps and bounds, and it's not showing signs of slowing down any time soon. In fact, mobile advertising is forecasted to exceed traditional digital advertising by the year 2016. The rate at which mobile is growing leaves one to believe that it's pretty easy to execute a mobile campaign and get the desired result; however, it's not as easy as it looks to be successful in the mobile realm. For one thing, advertisers have a much smaller canvas to work with, about 10 times smaller than computer screens. That means they have to be even more strategic when determining messaging and graphical elements. Another potential obstacle relates to the personal nature of most mobile devices. Advertisers need to create timely, targeted messages that reach mobile users at the right time. Failing to do so could result in being perceived as an annoyance rather than a value provider and nobody wants that.
As the mobile empire continues to conquer, advertisers need to continually adapt and evolve with the industry. In other words, they need to shatter the status quo, something we take very seriously at Mediaspace Solutions. Take a look at our "Shatter the Status Quo" interview with Justin Kaufenberg, a hockey player turned market leader, to learn how he is making the rules rather than just abiding by them. Download the interview now.
Hannah Hill is a marketing specialist at Mediaspace Solutions. Her marketing experience includes writing, inbound marketing, social media and event management. You can connect with Hannah on LinkedIn, Facebook or Google+.