There's no doubting the power of social media platforms and their ability to make or break a company's reputation online. Whether it's a service business relying on Angie's List, a

business-to-business organization looking to improve its position in the search results, or a local restaurant doing its best to ensure people keep filling the tables, online reputation plays a key role.
The question is, how do companies engage with their followers or encourage consumers to leave responses, preferably positive ones? This past Saturday the Star Tribune published a story, both in print and online, about how restaurant owners and managers engage their consumers in an effort to keep the happy customers happy, and turn the frown upside down for those who had a negative experience.
The tough part is that often the people who actually take the time to leave comments are the ones who had a negative experience, and if that's all you have, you need to figure out what else you can do to improve your reputation, and what local digital strategies to employ. One restaurant owner interviewed for the piece responds to every comment, positive or negative. "If a guest takes the time to give us feedback, we will always take the time to send them a message back," said Frederico Navarro, owner of George & the Dragon. That's a great start, but it might not always be enough.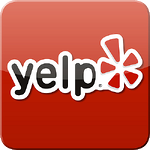 For restaurants in particular, Yelp is the go-to site for savvy foodies. They know they can see the reviews from both the old pros and those with less established palates; the tricky part is that everyone gets the same platform and ability to post. Marketers need to go further with their local digital strategies.
Reason being, social reputation, which is one of the biggest factors in any business's online

reputation, is big business. Check out this infographic (click the image or the link for a full-size version) from Levelwing on the impact of social media on commerce, which is more than just purchases made through social networks. Social commerce includes the research and sharing done via the networks big and small. For instance, "78% of online Americans between the ages of 18 and 64 agreed that online reviews influence their purchasing decisions." The dollars associated with social commerce in 2012: $1.8 billion. That's nothing to sneeze at.
In an effort to determine what your reputation is, helpful tools are available. Jeff Bullas put together a nice list of Twitter analysis tools you should consider to determine your credibility on that platform, and also how to make it stronger.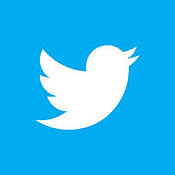 Another opportunity for you to improve your local digital strategies is by engaging on the sites focused on local businesses. Have you claimed your Patch and Places for Business from Google? If not, that might be something you get on top of right away. If people can't find you on some of the local sites, chances are they won't be picking up the phone or walking through your doors.
When it comes right down to it, the best way to develop effective local digital strategies is to work with a partner who knows how to reach the local markets. Mediaspace Solutions has been focused on local consumers for more than 10 years and has been on top of the emergence and hyper-targeting capabilities digital platforms offer. If you need a little more convincing on the power of local markets, or ideas on local digital advertising, we have a couple resources for you. The first is the 10 Benefits of Local Advertising and the second is The Smart Marketer's Guide to Local Digital Advertising. Check them out, then give us a call when you're ready to improve your online reputation with local digital strategies.
Scott Olson is the director of marketing at Mediaspace Solutions. His career has spanned marketing positions in the non-profit, software and utility sectors providing various marketing experiences. You can connect with Scott on Facebook, Google+, Twitter or LinkedIn.