National Radio Day is upon us. Today, August 20, is a day dedicated to the airwaves and the advertising messages they transmit. In honor of this holiday that far too few are aware of, let's take a look at current radio ad sales, online radio rock star Pandora and the award-winning radio ad "Dumb Ways to Die."
A lot has been said about diminishing revenue among traditional advertising vehicles; however, radio advertising ad sales are up 7.6% in the New York radio market for the first half of 2013. I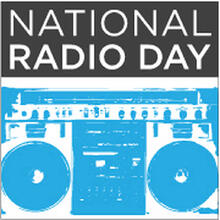 can't think of a day better than today to celebrate that good news. "New York Market Radio stations have significantly invested in the digital arena to provide multiplatform options to advertisers. The future of effective advertising lies in the smart integration of traditional and digital media. I am extremely enthusiastic about the second half of 2013," said Deborah Beagan, executive director at New York Market Radio. "The key to New York Market Radio's success is live and local content that engages the audience." It sounds like local advertising is the key to success. Let that be a lesson to radio advertisers nationwide. By the next National Radio Day, it would be great to see ad sales increase even more.
As the leading provider of online radio, Pandora knows a thing or two about making good decisions when it comes to radio advertising. The number of in-car Pandora listeners did not double or even triple during the past year, it quadrupled. Now more than 2.5 million U.S. listeners sing along with Pandora on road trips and during their daily commute to the office. And that number will soon be blown out of the water. Pandora has partnered with a number of auto brands and car-stereo makers to increase its reach among consumers. This year approximately one-third of new vehicles will come preloaded with Pandora. That's gotta be music to advertisers' ears, especially since the local radio advertising market makes up $15 billion of the advertising pie. Radio advertisers may want to divvy up their radio advertising budget between traditional radio and Pandora to increase reach and exposure among their target market.
The "Dumb Ways to Die" train safety radio ad was awarded the Grand Prix at Cannes Lions in June, so I thought it deserved a shoutout in this National Radio day blog post. Take a look at this visual version of the radio ad.
The catchy song lyrics contain dumb ways to die (clever title for the song, huh?) including everything from setting fire to your hair to poking a stick at a grizzly bear. The song even suggests that some people are dumb enough to use their private parts as piranha bait. Ouch. The purpose of this advertising tune is to spread awareness about train safety and that it did. (I got the message, though I haven't been on a train for more than a year.) The radio ad concludes with a public service announcement: "Be safe around trains. A message from Metro." This radio ad was well-received by the public, so much so that it reached No. 6 on the global iTunes chart. That's dandy, but I hope iTunes listeners and the general public really understand the point of the ad: There are many dumb ways to die and death by train doesn't have to be one of them.
Why don't you celebrate National Radio Day by tuning into your favorite local radio station on your drive home from work today? You may just hear a local radio ad that inspires you to try a new restaurant, dating service, weight loss program or teeth whitening service. Download "The Smart Marketer's Guide to Local Digital Advertising" to learn how media consumption has evolved across local markets and the benefits of local digital advertising.
Image credit: NPR.org
Hannah Hill is a marketing specialist at Mediaspace Solutions. Her marketing experience includes writing, inbound marketing, social media and event management. You can connect with Hannah on LinkedIn, Facebook or Google+.