Mediaspace Solutions' Five in Five interview series highlights individuals in the advertising and marketing field and their path to success. These interviews contain answers to a combination of traditional work-related questions and questions revolving around their personal interests, all of which help us get to know the advertising leader a little better. It is our hope that you are able to take something away from each interview in the series. So far in 2013 we've published a
handful of interviews
with a variety of successful individuals. Our most recent interview was with Catherine Corpus, Advertising Manager at Wilson Electronics
.
Today's interview features Lori Zeller, Managing Partner at THOR Associates. Lori's strengths are as a Chief Innovation Officer and Strategist. As the managing partner of THOR, she offers management redesign initiatives for increased revenue. She is a senior executive with a passion for project management and product development.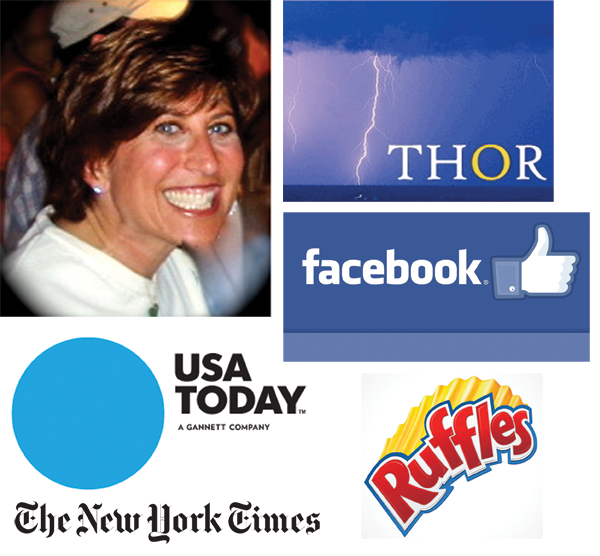 1. What's the one mobile app you can't live without?
Facebook. It helps me keep up with friends both personally and professionally. I read positive posts with great quotes, I see pictures and have access to emotional engagement which is stimulating intellectually. FB has messaging and birthday alerts. It has become a personal assistant and personal gossiper at the same time. Love it!
2. How do you get your news?
USA TODAY online, New York Times in print. When I can, I read USA TODAY from start to finish. I begin with Top News, then go to Tech News, LifeStyle and then Money. Travel is always last. The New York Times order of business is the Business Section, Obituaries, First Section first National, then International News. I then peruse the sections offered that day, Science is always thought provoking and Styles is a must! If it's Sunday the first section to read is The Week in Review. And then the wedding announcements. I read Obituaries and Wedding Announcements because I am a junkie for biographies. The Dining section does nothing for me as I am not a lover of exotic or fancy food.
3. What is the toughest lesson you've learned in your career?
Not to be a hero, under-promise and over-deliver. All clients deserve respectful expectations. Every client of THOR Associates is served best in class strategic guidance. By under-promising and over-delivering, all relationships have a happy ending. As an eternal optimist, nothing brings me more joy than those moments!
4. What's your favorite guilty pleasure?
French fries with Hellman's mayonnaise. Not fast food fries because they are too salty and much too oily. I am a lover of the plain and simple "diner" version. I also can't resist Ruffles Potato Chips.
5. How do you spend the first hour of your day?
Walking my puppy, "Sushi", at 6:30 a.m. An odd name for a dog, derived from the love of the food. My favorite roll is one I made up years ago - I name it a "Z" roll. It is an eel, tamago and avocado with eel sauce. If I am lucky enough to have a second dog, his/her name will be Saki.
After our walk, I drink my morning coffee before personal hygiene. Checking emails to begin the THORoughly great day by 7:30 a.m.
Now you know a bit more about Lori Zeller, Managing Partner at THOR Associates, including her love of french fries and mayonnaise. The next Five in Five interview will be coming soon, but in the meantime, you can download our latest eBook, 'The Smart Marketer's Guide to Local Digital Advertising,' and learn how local digital advertising can deliver big benefits for your business.