Mediaspace Solutions' Five in Five interview series highlights individuals in the advertising and marketing field and their path to success. Interviewees answer five questions, varying in scope, and it is our hope that you are able to take something away from each interview in the series. Subscribe to our RSS Feed so you can stay up to date on 'What's On Tap' and be notified when the next Five in Five interview is published.
Today's interview features Jorge Paz. Jorge is the Director of Planning at Media Storm in Los Angeles. Prior to Media Storm, Paz worked for Western International Media, Fox Broadcasting, Starcom LA, KTLA, CBS Outdoor and 4D. His previous client experience includes Fox Sports, Fox Broadcasting, Buena Vista Home Entertainment, ESPN Radio, Disneyland, Progressive Insurance, Walt Disney Studios Motion Pictures and Disney/ABC Domestic Television. He managed campaigns for the NFL Pre-game show, Fox NFL Sunday, Finding Nemo and Marvel's The Avengers.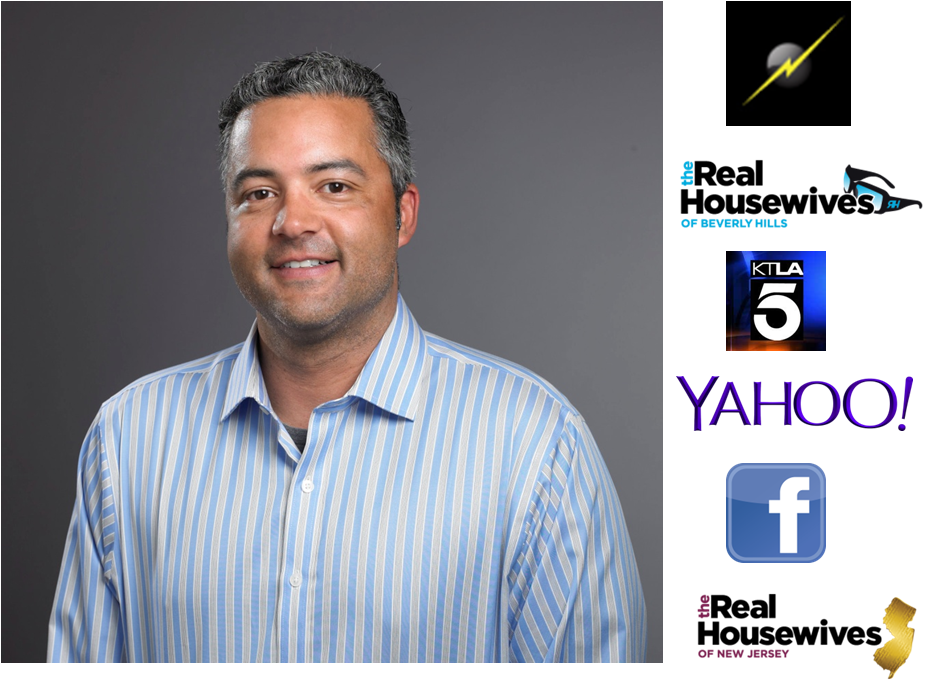 Below is our Five in Five interview with Jorge.
1. What's the one mobile app you can't live without?
I would have to say the mobile app I use the most is Facebook. I know a lot of people are getting tired of Facebook, but I still enjoy seeing what my "friends" are up to and connecting with them. The mobile app allows me to do quick check-ins, post photos and update my status and comments quickly. If it wasn't for the app, I probably would not be as engaged with Facebook as I am.
2. How do you get your news?
I still get my news the traditional way. Every morning here in LA, I watch the KTLA Morning News (thanks to my wife, it's her favorite morning show). We always have it on in the morning while we are getting our day started. At other times, I enjoy getting my news from Yahoo's homepage. I think Yahoo has a good mix of entertaining news, as well as the hard hitting news or the more serious news that keeps me informed.
3. What is the toughest lesson you've learned in your career?
I believe patience is the toughest lesson I have had to learn in my career. It has taken me a long time to find the right fit and I think I finally found it at Media Storm. With experience in planning, buying and sales, I always knew all these skills would put me in a position to be a leader and help a company achieve its goals. I had to be patient to seek the right opportunity. I needed to work for a company that valued my skill set and gave me a role I could be successful in. With all the politics, favoritism and mismanagement of talent I have seen in my career, it feels nice to be at a place where skills take precedence.
4. What's your favorite guilty pleasure?
The Real Housewives on Bravo, particularly the Real Housewives of New Jersey and Beverly Hills. I love to watch their petty behavior and watch them argue and fight. There is nothing better than a good old fashioned cat fight.
5. How do you spend the first hour of your day?
In our profession, e-mails reign supreme. I always spend the first hour of my day reading and organizing my e-mails. I have to keep them organized or they will get out of hand. Plus, it helps me organize my to-do list every day.
That concludes our interview with Jorge. Come back soon to check out our next Five in Five interview. While you wait, download The CMO's Guide to Media Buying and learn how to reach your target audience through the right media mix.
RELATED POSTS:
Hannah Hill is a marketing specialist at Mediaspace Solutions. Her marketing experience includes writing, inbound marketing, social media and event management. You can connect with Hannah on LinkedIn, Facebook or Google+.