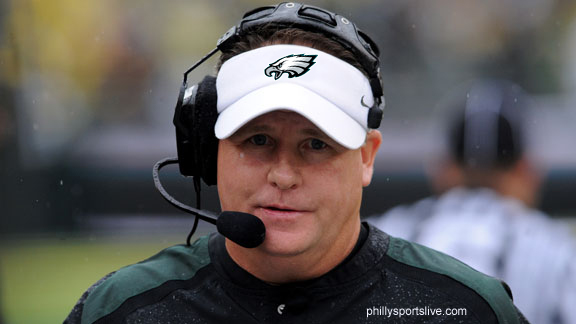 It's simple really. You just need to change the playbook. Really. If you want to create dynamic advertising solutions you need to change the playbook. Just like Chip Kelly did. Now if you don't know who Chip Kelly is or how he changed the playbook on the entire National Football League, you clearly didn't watch Monday Night Football this week.
America's favorite primetime Monday activity kicked off this week featuring the Philadelphia Eagles and the Washington Redskins. Most of the talk leading up to the game was about how RGIII (also known as Robert Griffin III) was going to play after his much publicized knee injury. But Chip Kelly and the high-powered offense he brought across the country from the college ranks at Oregon to the more conservative NFL quickly stole the show. The reason: no team had so effectively employed such a dynamic and fast-paced offense that literally confused everyone on the opposing team's roster. His offense even had an effect on the Redskins offense, as they became completely flummoxed in the first half and hardly touched the ball.
Think about that for a minute. What if as an advertiser or marketer you were able to strike so quickly with such effectiveness that you literally threw every other marketer and advertiser for a complete loop while providing a pleasurable experience for each and every person you were targeting with your message? I'd say if you could do that you would really be #WINNING,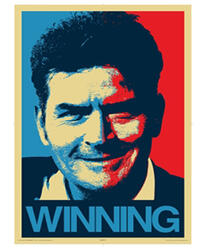 and not in the Charlie Sheen way.
So, you're wondering, how DO you change the playbook? Let me tell you. One way is to stop thinking that you can build brand loyalty with the 18 to 24 crowd and think they're going to buy your toothpaste for the rest of their lives. Here's the deal, we have this thing called the 'Internet' now and consumers have all the advantage. The days are gone where people needed to be told what to buy and why. The role of the sales person has changed, which means the role of the advertiser and the marketer needs to change as well.
What this really means is that smart advertisers and marketers will begin to diversify who they target and how. The value of reaching and convincing the Gen X'ers and Baby Boomers that your brand or service is superior is high, and getting higher. These groups have the cash, the influence and soon will have even more free time to fill with your product or service. Plus, they're going to be around for a while, even if all our life expectancy is coming down.
A few weeks ago we told you while you needed to start or continue to target seniors with your digital campaigns. This is an extension of that. While digital is certainly one method you need to incorporate as you build your marketing plans, it's not the only way. Nor is media the only method, at least in the traditional sense. To reach these audiences you need to be doing things like improving your search rank and developing content these groups are after. It's probably not something you've thought about previously, but it needs to enter your discussions. Mediaspace is also happy to get into those discussions, and even lead them for you. Get in touch with me if you want to kick off the conversation.
If you're still curious about the value of the Gen X, early Boomer and Baby Boomer audience, we have the answers for you. We wrote the book, literally, on reaching the educated and affluent audience, who these folks happen to be. Head here to download The Guide to Reaching Educated and Affluent Audiences and get started today.
RELATED POSTS:
Scott Olson is the director of marketing at Mediaspace Solutions. His career has spanned marketing positions in the non-profit, software and utility sectors providing various marketing experiences. You can connect with Scott on Facebook, Google+, Twitter or LinkedIn.