To determine what makes a good advertising slogan, let's start with the basics. According to our pals Merriam and Webster, a slogan is "a word or phrase that is easy to remember and used by a group or business to attract attention." It is also defined as "a brief attention-getting phrase used in advertising or promotion." Here's the gist of it: a good advertising slogan is simple, easy to remember and capable of attracting attention.
We recently asked our Facebook fans to share their favorite advertising slogans. Here are the best advertising slogans, according to that poll:
If your favorite advertising slogan is missing from that list, let us know in the comments section below.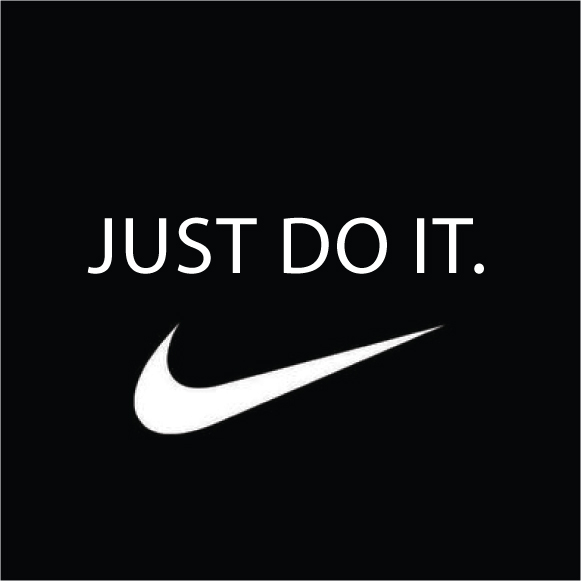 Simplicity is oh-so-important when it comes to advertising slogans. That's probably why 'got milk?' and 'Just Do It' were top of mind among our Facebook network. A slogan containing a word like supercalifragilisticexpialidocious doesn't slip off the tongue quite so easily (unless you are singing backup for Mary Poppins). Plus, it might be tough to fit it on your promotional swag or in your hashtags. Keep your slogan simple and consumers will be more likely to remember it.
On the other hand, Al Ries of AdAge, claims that long slogans are absolutely, positively more effective than short ones and a slogan "should be long enough to reach an emotional connection in the consumer's mind." It looks like Mr. Ries and I have differing opinions regarding the ideal length for a slogan, but I agree a slogan that stirs emotion is more memorable than one that does not. So maybe size doesn't matter in this case.
When you finally come up with a slogan that works, stick with it. Don't change it simply for change's sake. United Airlines and Las Vegas tourism recently reverted back to their most successful advertising slogans: 'Fly the Friendly Skies' and 'What Happens Here, Stays Here,' respectively. I wouldn't recommend changing your slogan as often as Coca-Cola has since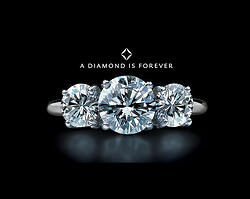 "Drink Coca-Cola" was released in 1886. Since its inception, the beverage company has used 50+ slogans ranging from one word slogan 'Enjoy' to 'Whoever You Are, Whatever You Do, Wherever You May Be, When You Think of Refreshment Think of Ice Cold Coca-Cola.' That's a mouthful. How many Coca-Cola slogans are you able to recall? Chances are not very many. But if I ask for the De Beers slogan, you won't even hesitate to say 'A Diamond is Forever.' That's because the brand has been using the same slogan since before many of you were born, unless you are over the age of 65.
If you're struggling to come up with a slogan for your brand or business, never fear. There's a free online advertising slogan generator that you can use if you're lazy (and if you don't care about trademark infringement). The slogan generator suggested the following slogans for Mediaspace Solutions. Aren't you impressed?
No Mediaspace Solutions, No Comment
You Can Be Sure of Mediaspace Solutions
The Incredible, Edible Mediaspace Solutions (This is my personal favorite.)
Don't Forget the Mediaspace Solutions, Mum
All joking aside, slogans can boost the effectiveness of your advertising campaign and increase overall brand awareness, so you'll want to schedule a few brainstorming sessions and conduct some focus groups (if the budget allows) to select a slogan that communicates the right message and resonates with your target market. If Baby Boomers are among your target market, today is your lucky day. We just published a new eBook on the benefits of marketing and advertising to Baby Boomers. Click here to download the eBook.
RELATED POSTS:
Image credit: ChicagoNow and Khraze
Hannah Hill is a marketing specialist at Mediaspace Solutions. Her marketing experience includes writing, inbound marketing, social media and event management. You can connect with Hannah on LinkedIn, Facebook or Google+.