Chances are you've already developed your entire holiday advertising program, including your plans for Black Friday and Cyber Monday. Let me get right to the point and then you can continue reading to determine exactly why newspaper should be part of that plan: people read the newspaper, engage with newspaper content, trust it as a news source, and take action on the ads.

Now while these are my words written on this blog, the research comes from a source you've probably heard of: Nielsen. This two-part blog series will dig into what Nielsen found when it put together the National Cross-Media Engagement Study for the Newspaper Association of America. The great part about newspapers and a print campaign is even after you read this November 7 post, you still have a chance to get your ads included this Black Friday, if you had previously written off newspaper for this year's campaign.
Reason #1: READERSHIP
Eight in ten (78%) adults read national and local newspapers in print and online every week. Of those who are reading, 66% get their newspaper content in print and 48% read online. Even better for the local publications and the advertisers who want to get local, say down to the ZIP or zone level right around their stores or service locations, 66% read the local paper in print each week. If you don't believe the numbers, get 10 of your neighbors together, ask them what was in the business section this week, and at least seven of the 10 will be able to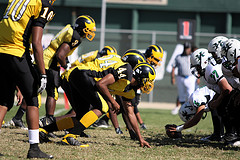 tell you. Even better, six of them will know the score of last Friday's high school football game and who had the winning touchdown. I like those numbers.
Reason #2: ENGAGEMENT
"Newspapers in print and online have a higher level of overall "engagement" than other media." Now this can be difficult for some people to understand because it's a pretty ambiguous term. Plus, with second screens and all the media multitasking going on, it could be argued engagement is either more or less a metric worth measuring. I'm good at arguing with myself, but I won't subject you to that today. Instead, Nielsen defines engagement as 'emotional involvement or commitment,' 'total attention toward something: captivation, concentration, engrossment, enthrallment, involvement, fascination,' 'occupying the attention or efforts,' 'to attract and hold fast,' and finally, 'the state of interlocking.' Whew, that's a lot of words and things to think about.
Here's something else to think about: take all those descriptors and apply them to your typical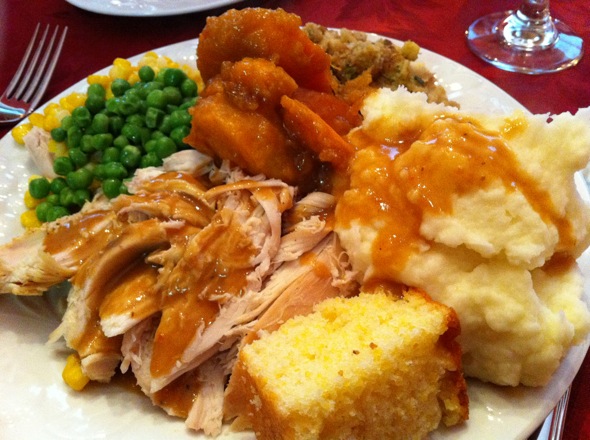 turkey day. You've a belly full of cranberries and turkey, some football on the tube, and you pull out that holiday paper to read before the tryptophan kicks in. Does that newspaper 'occupy your attention and effort' and do you find yourself involved with the content and the ads? Chances are you answered yes. Here are the hard and fast stats: newspaper generated content indexes higher, in print and online, than any other form of media, including social media, radio, local TV, cable TV, national news websites and local TV news websites.
Since we've talked about turkey and tryptophan this is a good place to stop today. If you can't wait until next week and want to dig into some more advertising news, check out the related posts below. Also, if you're now convinced getting in the local or national newspapers is a good idea, put together some creative, or have us take care of that for you, and let us know the markets and consumers you want to reach. We will make it happen.
RELATED POSTS:
Scott Olson is the director of marketing at Mediaspace Solutions. His career has spanned marketing positions in the non-profit, software and utility sectors providing various marketing experiences. You can connect with Scott on Facebook, Google+, Twitter or LinkedIn.
High School Football Photo Courtesy of Steve Allen on Flickr
Thanksgiving Dinner Photo Courtesy of Maria's Movers