In case missed it, last week we kicked off this mini-series on why your ads need to be in the newspaper before Black Friday. We started off by talking about the first two reasons: people read the newspaper and are engaged with it. Now let's wrap this up by discussing trust in newspapers as the news source, and how consumers take action on the ads.
Again, the information I'm referencing is coming from Nielsen, so you can be sure it's not just some guy making it up as he goes. The report Nielsen did was the National Cross-Media Engagement Study for the Newspaper Association of America. The great part about

newspapers and a print campaign is even after you read this November 14 post, you still have a chance to get your ads included this Black Friday, if you had previously written off newspaper for this year's campaign.
Check out Hannah's post on Black Friday and mobile advertising early next week. There she outlines how you can not only use mobile as a stand-alone but also create an integrated print and digital campaign to ensure your advertising exceeds the return on investment you need this holiday season.
Reason #3: TRUST
Here's the long and short of it when it comes to people's trust in newspaper content: four of the top six media vehicles in terms of trustworthiness include 'newspaper.' Here they are in order and percent: national newspaper (58%); local news radio (56%); local newspaper (56%); national newspaper website (56%); local talk radio (55%); and local newspaper website (55%).
On top of all that goodness in terms of people having faith in what they're reading, 54% of respondents said national newspapers 'operate in an ethical manner and have the public's best interest in mind.' If consumers are confident in the content their reading, it seems pretty clear they would be confident in the associated advertising. Whether in print or online, if you're buying local advertising the right way, you know where your ads are running and consumers know they can trust your brands (versus advertising the KFC Go Cups on the Oh My Veggies blog).
Reason #4: ACTION
Now it's time for the big finale, and this one should be the one you've been waiting for. Reason being, this is where the money is. Really. One of the statements in Nielsen's survey was, 'I am more likely to purchase products I see advertised in or on them.' Can you guess the top five responses? You don't have to, I'll tell you: national newspaper, microblog (Twitter), local newspaper, national newspaper website and local newspaper website. I'd offer to give you a dollar if you could tell me the common thread there, but I don't have that much cash for all you smart folks.
Plain and simple, newspaper advertising drives people to action and after seeing products or services advertised in newspapers or on newspaper websites, people are more likely to purchase them. Now remember what we talked about last week: people are sitting around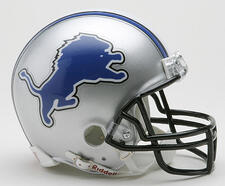 their living rooms after the dishes are done and the pumpkin pie is being pulled from the fridge. The Lions or the Cowboys are playing and everyone is looking for a friendly way to pass the time. What is it they find? A newspaper, with your advertising in it. Because your advertising is in the newspaper, people are more likely to see it, engage with it, trust it and take action on it. Seems like a pretty simple formula to me.
That wraps up the reasons you should be in the paper when everyone sits down to read it on Turkey Day. If you still want to get in, we can make that happen. Even if you need creative, Mediaspace will work with you to build it and place it so you can take advantage of this highly effective medium. If you're all set in terms of Black Friday, check out the related posts below, the eBook on integrating print and digital advertising or the 10 benefits of local advertising.
RELATED POSTS:
Scott Olson is the director of marketing at Mediaspace Solutions. His career has spanned marketing positions in the non-profit, software and utility sectors providing various marketing experiences. You can connect with Scott on Facebook, Google+, Twitter or LinkedIn.