The following is a guest post by Jenna Bruce.
Ask any business owner how his advertising campaigns are doing and he'll most likely tell you that 50% of them are bringing in new customers and 50% of them aren't. Now if he could just figure out which 50% was which. If you don't track your campaigns, you'll have no idea if they're reaching your objectives and you will, without a doubt, waste a lot of money.
The Beauty of Direct Response Advertising
Direct response ads, by their very nature, are results-accountable. The whole point of these campaigns is to evoke an immediate response and compel the potential customer to take a

specific action, whether that's requesting more information or making a purchase.
These types of ads are easily tracked, which means when a prospect responds, you can identify and report which ad and which media channel was responsible for generating that response. This data allows you to measure exactly how effective every single ad is so you can drop the ones that aren't working and continue to fund the ones that are.
There are a few different ways you can track your direct response ads to see if they are performing optimally.
URL/Landing Pages
Whether you're doing print or digital campaigns, you may want to send your prospects to a particular landing page on your website. For print ads, you should use a variety of URL addresses and specific web pages to track which ads perform best. For example, from a magazine ad, you could send leads to www.yourbusiness.com/info to get more information about your offer. Another ad placed in a local newspaper could send leads to www.yourbusiness.com/information.
Using special tracking URLs within your digital campaigns, such as within email blasts, banner ads or PPC campaigns, will allow you to trace a number of specific elements of the campaign such as the search engine the prospect used, keywords searched in a query and match-type triggered by that query.
Codes
You're probably already familiar with coupon codes which are often used to track advertising in print, TV, radio and direct mail. The key to using this tracking method is to create unique

codes for each ad. Customers would then be required to give this coupon code on the phone, in person or on a sales page to get the promotional discount. The code they give will tell you exactly which ad in which media channel sent them to your offer.
The proliferation of mobile devices has given birth to another kind of code: the QR code. You know, that funny little black and white box often seen in print publications and advertisements. These codes are like paper-based hyperlinks that can seamlessly connect the physical world with the digital world once the code is scanned by a mobile device. QR codes allow physical ads, anything tactile that can be held and scanned, heck, even a billboard, to direct users to mobile landing pages that offer much more interactivity and information. Not only do these codes open up another communication channel for marketers, they can be tracked with web analytics and other tools to measure campaign effectiveness.
Phone Numbers
Including a phone number in your ad is a great way to separate the warm leads from the cold. Only warm leads will pick up that phone and call you. Vanity 800 numbers are relatively inexpensive and provide an easy way for your customers to remember how to contact you. Consider using 1-800-WEDDING-CAKES in your newspaper ads and 1-800-I-DO-CAKES in your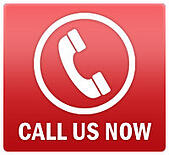 radio spots. Using different numbers will help you track which media channel brought which referrals.
When you have a system for tracking your direct response ads in place, you can then take the data and determine which ads are performing well and which need to be improved or dropped altogether. This allows you to allocate your marketing budget only toward those campaigns you know, without a doubt, are pulling in leads and sales. And this is a far more effective than the ol' hit or miss approach.
When you combine print and digital into one integrated advertising campaign, be sure to use the above methods to track success. Download our eBook 'The CMO's Guide to Integrating Print and Digital Media' to learn why multi-channel advertising often yields greater results.