As the holiday advertising season comes to a close and retailers, restaurants and product and service marketers make their last big push to close out 2013 on a strong note, another group of advertisers and marketers is already looking to the next big thing. No, not Samsung, although they'll probably be in the mix. I'm talking about Super Bowl XLVIII which is coming to more than 100 million viewers Feb. 2, 2014.
The inventory for the big game is already sold out and the roster of advertisers includes Anheuser-Busch InBev, GoDaddy, Hyundai Motor America, Intuit, Jaguar, PepsiCo, Dannon Oikos yogurt, Doritos, General Mills (Cheerios), General Motors (Chevrolet), Kia, Nestlé (Butterfinger), SodaStream, and Wonderful Pistachios according to Greg Jarboe's story on Reel SEO.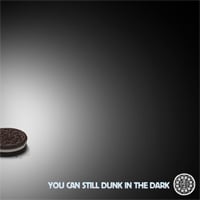 Barring a scramble-causing blackout, these advertisers will have their ads ready to roll long before Vegas wins big on those who bet on the coin toss. But as Jarboe points out in his story, many of those advertisers will simply be crossing their fingers and hoping their ads will perform. The thing is, these same advertisers could have a pretty good idea in terms of ad performance if they added just a fraction to their multi-million dollar budget for their 30-second spot.
Think about it for a minute: who wants to be the one who sold the big idea, created the storyboards, spent the production budget, only to see the whole thing flop worse than Bill Laimbeer in the late 1980s? Not I.
So in an effort to ensure success while the champs of the AFC and NFC square off, here are a few tips:
1. Test your ads ahead of time – Take a look at Jarboe's story and get in touch with Frank N. Magid and Associates ahead of time. They can set you up with real consumer data and even get your ad in front of test groups ahead of time, so you can modify the ad if the first draft isn't killing it.
2. Incorporate multiple media – You're a smart advertiser so I'm sure you've already taken care of this aspect, but if not, it's time to expand your thinking. Take a look at what Coke and Oreo did last year with social media and multiple endings based on user input.
3. Create engagement opportunities –
a. Speaking of Coke, they mastered the engagement opportunity by giving users a chance to vote for the alternate ending during the game itself. Real-time, active engagement is something that can't be ignored and gaining popularity. If you watched this season of The Voice, you noticed viewers were given five minutes to save a contestant during the elimination rounds, promoting live viewing and getting everyone involved in the game, literally.
b. Another way to prepare for the day once the space is bought is to get people to create the ads for you. As in 2011, Doritos had a contest last year that allowed anyone to put together a video and submit it. Then a panel narrowed the entries and selected a winner. While Doritos had to pay for the spot, the prize money and company to evaluate the ads, they saved everyone the heartache of being the one to pitch, promote and sell an idea that ends up being terrible.
Whatever you do this Super Bowl season, be sure to incorporate multiple media and engage your specific target. If that target happens to be the boomer audience we have exactly what you need. Check out the benefits of marketing and advertising to boomers and get started on reaching that group today.
RELATED POSTS:
1. How Social Media Advertising Really Won Super Bowl XLVII
2. Breaking Down Mobile vs. Tablet Advertising
3. Is Media Multitasking Hurting Your Advertising Campaign?
Scott Olson is the director of marketing at Mediaspace Solutions. His career has spanned marketing positions in the non-profit, software and utility sectors providing various marketing experiences. You can connect with Scott on
Facebook
,
Google+
,
Twitter
or
LinkedIn
.