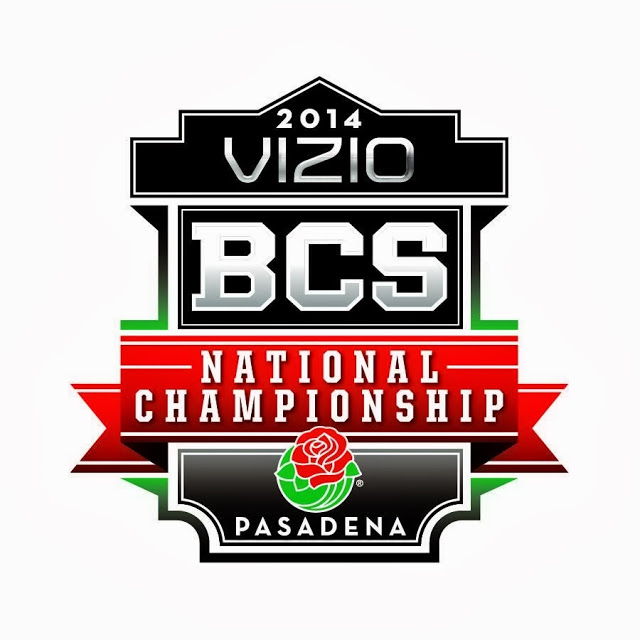 Raise your hand if you watched the Vizio BCS National Championship Game Monday night. Now being that I've reached my mid-30s I wasn't able to stay up for the whole game. But I did watch the first half and watched the number one team in the nation, Florida State, struggle mightily for the majority of the first half. At the end of the half they showed a glimpse of their former self before heading into the locker room where Jimbo Fisher must have had a pretty solid silver-tongued speech for those young men (as I mentioned, I've reached my mid-30s so I can call college students young men now).
Reason being, clearly the Seminoles came out in the second half with a different type of motivation and desire to play than they had in the first. Otherwise they wouldn't have been able to come back and beat a team that had previously knocked off the two-time reigning champs. For some reason this situation got me thinking about what my halftime speech would have been. That got me thinking about how that could tie into newspaper advertising. Finally, that got me thinking about the speech that should have been given, and should still be given, by newspaper publishers (the head coaches) to those on the front lines of securing advertising business (the players), which has been the lifeblood of the publishing industry.
Here's how my speech would have gone, followed by what could have, and should be, said at the next all-company meeting with the publishers:
"Things aren't looking good. That was an ugly half of football and I didn't see one player on the field playing like they belonged on the number one team in the country (television and radio are stealing budgets, and the Internet isn't far behind). If you ask the coach on the other sideline, he'd say the same thing. In fact, he told his players they were better than you (are those media types better than newspaper? Do you know the benefits of newspaper and why they are able to deliver results for advertisers?).
He told his team after they scored that they were better than us and that they deserved to win that game. Maybe he's right. But that's not for me to decide (I can tell you the benefits of newspaper, but you have to believe them. You have to own them and know how to communicate them because the benefits are real).
You have to decide, if you look at your play, if you deserve your role. Did you play like the starting strong safety on the number one team in the country? If you did, then maybe their wide receivers are just better at offense than you are at defense. Is that the case? (If you're not convinced you're the top salesperson for your region and you're not helping advertisers reach their goals through a proven medium, you need to rethink if you're in the right role). If you're the starting quarterback, the Heisman Trophy winning quarterback on the number one team in the country, did you play like it? Is that the best you got and the defense on the other team is good enough to shut you down completely? (Are you resting on the recurring revenue you've been seeing, or are you actively showing advertisers how their business can benefit by advertising with our publication?)
Or can you play better? (How would you assess your effort?) If you can play better, we have a chance to win this football game. We have a chance to come out in the second half and be the starting left tackle on the number one football team in the country and play like it. We have the chance to play like the starting nose tackle on the number one team in the country and show the team who isn't the number one team in the country what it's like to go up against the best (Chances are you can do better. With either better information or a better presentation or better targeting, you can get better. We can all get better and if you don't see room for improvement, you haven't taken a real look in the mirror). If you want to be the best you have to be the best in the second half. It's only 30 minutes, and none of you get to play all 30 minutes. But for 10 seconds at a time you have the chance to dominate the player you're up against. Can you dominate them? Or are they really better than you? (Are you doing your best every time you approach a new prospect? Do you understand how we can benefit their business?) If they're better, let's just pack up now and go home because I don't want to be embarrassed. I don't believe you want to be embarrassed either, so let's go out and show this team what it's like to play against the number one team in the country (We may not be right for everyone, but we're right for many, dare I say most, and it's time we let them know). Then we can celebrate with that crystal football as the number one team in the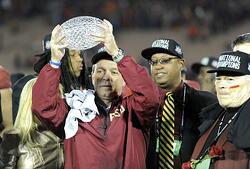 country when it counted. At the end (And instead of shrinking staffs and budgets we can expand them. We can create better content and a better product to bring in more advertisers and get to the point where we have pages filled, instead of empty space to fill)."
That might be a bit aggressive for some, but I think it could help many. If you're interested in learning the benefits of print in today's climate and how to reach the audiences reading print, check out the benefits of local advertising and the benefits of targeting the boomer audience. Both will show you how print advertising can help grow your business.
RELATED POSTS:
1. Is All The Super Bowl Television Advertising Worth The Price?
2. Four Reasons Newspaper Advertising Still Matters to Your Business

3. The ABCs of Local Newspaper Advertising

Scott Olson is the director of marketing at Mediaspace Solutions. His career has spanned marketing positions in the non-profit, software and utility sectors providing various marketing experiences. You can connect with Scott on Facebook, Google+, Twitter, or LinkedIn.