I had a friend once who loved a particular restaurant in the city we were both living in and it royally irked him when he called for a reservation and couldn't get a table, especially when he was trying to impress a new love interest. He started telling everyone he knew how awful the restaurant was, hoping to somehow tank their business so he would always be assured to get a table whenever he wanted.
Sometimes I think the same thing is happening in the world of print. For years now we have been hearing that print is dead, and, seeing as this is a COMPLETE FABRICATION, I have to wonder if there are advertisers out there who want to keep the competition at bay.
Newspaper advertising, in particular, can be a robust channel for marketers, especially those trying to get their message in front of baby boomers. To this day, newspapers are the most trusted source of information compared to digital channels. This means getting your ad inside makes you automatically trustworthy.
If you've never run a newspaper ad campaign before, you most likely have some question. Here are some of the most common questions clients have asked us about newspaper advertising over the years.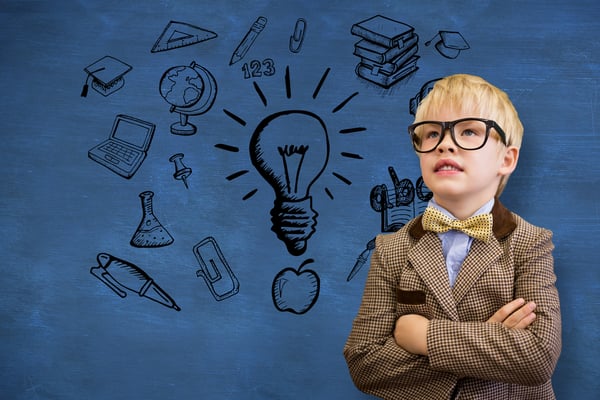 Q: Do I Need to Advertise in Regional or National Newspapers to be Successful?
A: No, particularly if you are a local merchant or service provider. Regional and national newspaper advertising costs big bucks and won't give a majority of local advertisers a good enough return on their investment. Local newspapers are not only more affordable to advertise in, they also provide a more focused advertising approach. If you're a local business owner, focus on your local and community papers your customers are more likely to read.
Q: How Do I Buy Newspaper Advertising?
A: The first thing to understand is that newspaper advertising is sold by the column inch. Also worth mentioning is the fact that different ad classifications may cost different rates. For example, a service directory ad may cost more or less per column inch than a small ad placed on a basic editorial page.
Most newspaper publishers offer discounts for contract advertisers, sometimes also referred to as "volume discounts." That means, if you plan on running ads week after week, let the sales rep know because you'll be able to get a better deal.
Just BE SURE to read the fine print regarding any penalties for nonfulfillment of your end of the contract. Usually the penalty for failing to meet your placement obligations is payment of the "nonfrequency" rate for the ads you DID place. It can be painful coughing up a bunch of money so be sure you hold up your end of the bargain.
Q: Are There Other Ways to Negotiate Rate?
A: Yes. Generally smaller newspapers or papers that don't have a huge readership edge will offer some wiggle room. Your best bet is to work with a media buyer. These pros have formed relationships with sales reps over the years and will have much more negotiating power than you. Plus, since they make bulk buys for many clients at a time, they can also get far bigger deals.
Q: What's the Biggest Pointer You Have About Writing Ad Copy?
A: Use benefits in your headline. Too many business owners try and get people's attention with features. But your potential customers want to know what's in it for them. So tell them right off the bat in the headline what benefit they will gain by buying your product or service.
Q: The Newspaper Offered to Design My Ad. Should I Let Them?
A: Absolutely not. Many reps will tell you their art department can design a great ad for free, don't listen. Most ads we've seen created by inhouse art teams were awful and did little for the business owner. You'd be far better off hiring a freelance ad designer and copywriter who will work WITH you to create an ad that helps you reach your specific campaign objectives.
Q: Do I Have to Run My Ad More Than Once?
A: Excuse us while we shout: YES!!!!
Frequency is a big part of the successful newspaper campaign recipe. A prospect has to see your ad multiple times before they bite. When you have your ad initially created, test it in a small rollout and see if you can make adjustments that bring you a better ROI. Once you found your homerun ad, roll it out big and let it run repeatedly to build awareness and trust.
Q: Where in the Newspaper Should I place My Ad?
A: That really depends on what you are offering. Most consumers expect to see certain types of products or services offered in certain sections of the paper. You also want to make sure you are getting in front of your target audience. If your target audience is young mothers, a free-standing insert or an ad in the family section probably makes more sense than something in the arts & entertainment or sports sections.
Q: Should I Work with a Media Buyer?
A: Well, you most likely won't be shocked at this answer: yes. We've learned that not many business owners really understand what media buyers offer.
To start, a professional media buyer knows how to conduct research and leverage data to get the results you need. They will uncover exactly who your ideal customer is and the best ways to reach them. You most likely don't have the time for this or experience to handle this important task.
They can also run the show when it comes to ad design and copywriting. In fact, most work with a team of artists and writers who have proven themselves campaign after campaign.
And, as we discussed, media buyers have the ability to get you incredible bargains. You may think you can't afford that ad on page 2 but work with a media buyer and you may snag that spot.
And finally, your media buyer will never take their eyes off of your campaign. They will collect results and make necessary adjustments to channels, placements, day and frequency until they get the results you need.
We hope this Q&A gave you some valuable insights into running newspaper ads. If you have any questions we haven't answered, please get in touch with us. We love helping business owners leverage the power of print media.