As we start a new year, you're probably thinking about how you're going to lose the 10 pounds you packed on over the holidays. I get it. I may or may not have eaten an entire pie by myself over the course of two days.
But while we're deciding on the best ways to shed unwanted pounds in the new year, we've got to also decide how we are going to engage our customers this year. Why should customer engagement be your top priority? Because according to a 2019 global customer service insights report, 63% of customers said that organizations should make getting to know them better a top priority.
But let's say this insight wasn't available, it would still make sense to focus time and resources on customer engagement because the customer's experience of your brand is what will determine whether or not they give you repeat business. And repeat business means an even greater ROI.
A comprehensive customer engagement strategy will allow you to build strong relationships with your customers by understanding their lifecycle and how they interact with your brand across multiple touchpoints. Without an adequate customer engagement strategy, you'll never be able to survive in a competitive market.
With this in mind, here are some ways you can improve customer engagement in 2020 and beyond.
Deliver Consistent Omni Channel Engagement
A good majority of your customers will discover your brand on one channel, but they will continue their conversation with you across other integrated channels. Because of this, it's critical to always deliver a consistent experience of your brand across all touch points. These touchpoints could include email campaigns, newspaper ads, and social media interactions.
To provide customers with a consistent experience, put yourself in their shoes and take the customer journey you've created. Is it seamless? Does it offer the right content at the eight time to answer their questions? Do they move along the sales funnel without any hiccups? Is your messaging clear or is it confusing at any part along the journey? These are some of the things to look for.
Provide Exceptional Support
Every single interaction you have with a customer will decide whether they come back and tell others to engage with your brand. For this reason, you must focus your attention on your customer service.
Do you have an easy way for customers to contact you should they have a problem with your product or service? How soon can they expect a response or solution to their problem? Do you offer email support or live support?
If you are a small, local business, ask your customers how you could serve them better. Most likely you'll hear from them that, if there is ever a problem, they want two things from you:
A sincere apology
A quick resolution
Do these two things and your customers will love you.
Encourage Feedback from Customers
People genuinely appreciate being asked their opinion. By simply asking for feedback, you, right off the bat, get some points for genuinely caring about your customers. Beyond that, your customers have numerous options as to how they are going to share their opinions about your brand with others. By giving them incentives to contact you directly with any feedback, you stop them from venting via an online review site where you ultimately lose control of the conversation.
Always Respond to Online Reviews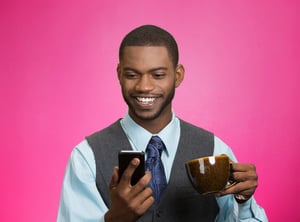 While you want to try and get customers to come to you directly, that won't always be possible. Inevitably some customers will take their opinions online to sites like Yelp, Facebook or Google reviews.
It's important that you assign a member of your staff with the task of checking, if not daily, then multiple times a week to see if any reviews have been left about your business.
You'll want to respond to the good reviews as well as the bad. Remember, if the reviews are bad, you want to focus on two things:
Offering a sincere apology.
Providing a quick resolution.
You'd be amazed how handling a complaint well can turn a disgruntled customer into a loyal fan.
Connect with You VIP Customers
Your best customers are worth the most to your business. You will always want to make sure that you find ways to deeply understand who these people are, what they need and like, and then reward them for their loyalty with special loyalty promotions.
Commit
Recognize that customer engagement is a long-term strategy. You don't give it a go for a month and then go back to your old ways of customer interaction. You should always be looking for ways to build relationships with your customers.
Developing thoughtful customer engagement strategies should be the foundation of your business. Surviving in a competitive landscape isn't scary or impossible when you focus on understanding your customers' needs, identifying your core messaging and communicating it effectively. Ultimately your customer engagement efforts will lead to stronger relationships with your customers, improved conversions and a better bottom line.