As a CMO, you want your advertising campaigns to pay off in tangible, absolute ways. This means your returns must justify the investment, and your metrics justify the time and effort.
A report by Kantar Millward Brown reveals that integrated campaigns are 31% more effective at building brands. The study also found that a well-integrated and customized ad campaign can boost overall effectiveness by as much as 57%.
How do integrated marketing campaigns outperform single channel ads?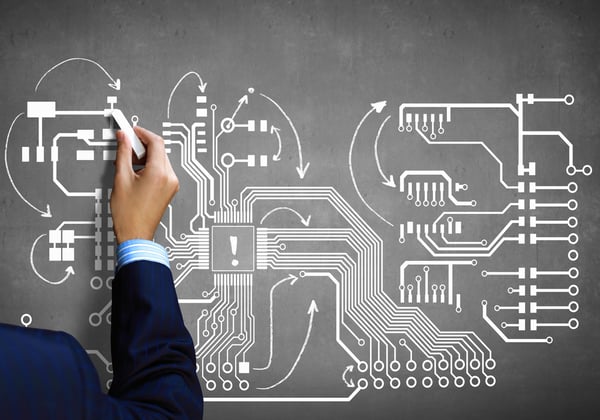 Top-of-Mind Awareness
Cross-channel marketing allows brands to create seamless and memorable communication. This is helpful when you are trying to have your message stand out from the noise of your competition. Having a presence on multiple channels also creates multiple touchpoints, which keeps your brand top-of-mind with consumers while driving your overall message home.
Capitalize on Media Strengths
If you follow sports, you know that often an entire team can perform better than one individual player. This is because each team member brings unique strengths and abilities to the game. A point guard almost always handles the ball better than a forward, and a running back almost always runs faster than a defensive lineman.
The channels you select for your campaigns are like individual players that make up your marketing team. Each has its own strength, and an integrated campaign lets you leverage these strengths.
For instance, native advertising lets you tell compelling stories while OOH drives prospects to seek more information about your offer. A magazine article builds trust with the reader while a direct mail campaign closes the sale.
Keep Prospects Engaged
CMOs understand that different marketing strategies will motivate customers in different ways as they move through different stages of the sales cycle. For instance, cold prospects will most likely respond better to print advertising and search marketing while warmer prospects will respond more favorably to direct mail campaigns and email blasts. Using just one or two media channels limits the amount of engagement a brand has with its prospects. Taking an integrated approach allows an advertiser to maintain contact without irritating prospects or worse, boring them to death.
Why You Should Work with a Professional Media Buyer
Media buyers are like bartenders. You can try and mix the perfect Tom Collins or Martini by yourself, but chances are you won't get the ingredients or the amounts just right in the way a professional bartender who's been mixing drinks for years can. Professional media buyers bring a vast amount of experience along with quantitative data that helps buying decisions.
In addition, media buyers have spent years building strong relationships with sales reps from numerous publications. This helps their clients deliver their message to finely-defined targets at a price they can afford.
If you haven't yet tried an integrated campaign, or your efforts have not brought the returns you had hoped for, give us a call. Media Space Solutions helps business owners develop multi-channel solutions that maximize advertising budgets while expanding brand reach. We gather essential data about your target audience and develop a cross-channel strategy that will deliver your desired results.
If you want your campaigns to be truly effective by ensuring every encounter a prospect has with your brand is consistent and reflects the benefits of your product or service, get in touch with us today.