If you're like a lot of business owners, you've probably spent a good amount of time Googling the product or service you offer to see which local businesses are outranking you on the first page of the results. Maybe you're even having a hard time finding yourself on the second page of results.
Obviously, finding yourself low in the local search results, or not finding yourself at all, can be very frustrating. Particularly if you've already spent a lot of time and money in a local SEO (search engine optimization) strategy.
What Is Local SEO?
Local SEO is the process of optimizing your digital assets (website, social media profiles, online business listings) so that you rank as high as possible in the search results. You might be asking why this is so important.
Well, the higher up in the rankings you are, the more traffic you are bound to get. In fact, according to a study released by Chitika, more than 60% of traffic shares (clicks on a search page) are attributed to the first three search results in Google. More traffic equals more potentials leads and more conversions and, well, more revenue. Earning a spot in the top three local results could be the difference between your business growing and your business closing.
But not to worry, here are some ways you can improve your local search game, rank higher, and generate more leads and sales:
Stay Up-to-Date on Updates
You may find that one week you rank well in local search results and then, seemingly overnight, your rankings have slipped. This is usually a result of Google updating their algorithms. Search Engine Land and Moz are great resources for alerting when updates are taking place. You will also find tips on how to tweak your website pages to align with Google's new changes.
Don't Break Any Golden SEO Rules
It's all too easy to break the golden rules of proper SEO, particularly if you are getting your information from unreliable sources. Committing any of the following violations will result in your site slipping in the results, or worse, being completely banned:
Keyword Stuffing – This black hat SEO tactic once worked, and many marketers found they could easily rank in the number one spot by stuffing their pages with the keywords and phrases they were trying to rank for. Luckily, this tactic no longer works. Keywords are still incredibly important, and you want to optimize for them, but they should be used naturally in your content.
Spammy Links – While you can't stop low-quality sites from linking to yours, you can seek to only get quality links. Focus on link-building through social sharing and guest blogging instead of participating in blatant link exchanges or link farming.
Bad Content – one of the absolute best ways to get Google to fall in love with you (an also to get people to WANT to link to you) is to create high quality content. Google's main goal is to deliver the best possible content to users. Websites that help them do this are rewarded with higher rankings.
Make Sure Your Business Listings are Accurate
Inaccurate or incomplete business listings on sites like Yelp and Google My Business can hurt your search rankings. This is because Google can pull information from anywhere on the web. Beyond this, listing accuracy and consistency has been a top 5 ranking factor in the annual Local Search Ranking Factors survey for many years now. Take some time to go through your business listings to ensure you have a) claimed them and b) that all of the information is correct.
Get Google Reviews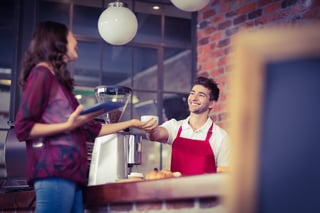 All reviews and testimonials are beneficial to building trust in your brand. But when it comes to ranking higher for local listings, Google reviews are key. Those businesses with a higher number of good reviews on Google Maps are rewarded with a higher ranking. If you currently have no reviews, consider asking some of your more loyal customers to write a positive review for your business. It only takes a few to kick your rankings up a notch. Plus, when others see positive reviews, they are more apt to take the time to leave good feedback.
Embed a Google Map
Many businesses now automatically embed a Google map on their "Contact Us" page. This is a great way to tell Google that your business is, in fact, where you say it is. Just be sure to use the exact same address you used on your Google My Business listing.
These are just some of the ways you can ensure your website shows up high in the search results so you can generate more leads and sales.
Need even more help? Get in touch with us. We love working with small, local businesses to find innovative ways they can leverage the power of print and digital advertising to find success.