If you're like a lot of people, you're buying last minutes presents for the family and thinking of ways you can get out of going to your office Christmas party. But as the new year approaches it's important to take some time to think about what changes you should make to your marketing strategy. After all, it's more than likely not all of your campaigns hit the mark this year, resulting in some of your resources being completely wasted.
Here are some things to keep in mind as we head toward 2020:
Fully Understand Return on Investment
There was a time when marketers were expected to be the creative people on the team, developing copy and graphics that would entice their audience to take action. These days your C-suite expects you to know the PRECISE ROI of your campaigns.
To do this, you need to fully understand how and where your people and monetary resources are being used for each campaign. This way you can show the clear monetary value each campaign brings to your organization. If you're not already, consider implementing analytics tools to bring actionable insights to your decision making.
Segment for a Customer-Centric Approach
As we move further into the 21st century, customers will become more adamant about being seen as individuals. A one-size-fits-all approach in marketing simply no longer works.
While it will take time, effort and financial resources, to remain competitive, you will need to begin segmenting your audience to determine exactly who you serve and what their individual needs and expectations are of your products and/or service.
The good news is, once you've segmented your audience you will know exactly which customers offer the best return on marketing investment, allowing you to optimize its returns moving forward.
Create Consistent Brand Experiences
Those modern consumers I just mentioned? Not only do they want to be seen and treated as individuals, they also want a consistent experience of your brand at every touch point. This means your marketing team must work with all of your resources to ensure the right messaging is being delivered at the right time in the buyer's journey.
Don't worry, delivering a consistent brand experience isn't that difficult. Your primary focus should be on developing cohesive messaging and imagery that aligns with your value proposition and customer service. Putting in this effort will help your brand to develop real connections with your audience and increase the number of loyal fans over time.
Go Mobile or Go Home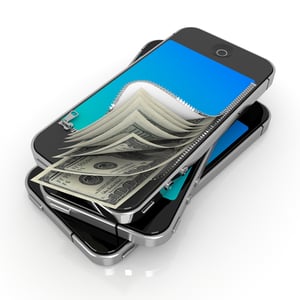 It's hard to believe at this point in time not every company has developed a mobile marketing strategy. But we still see people with either no mobile presence, or a mobile presence that isn't fully optimized – which is almost worse!
For the last few years, mobile search has beat out desktop search, and that trend is expected to continue. It seems as if the ENTIRE world is on their phone 24/7. If YOU'RE not on their phone, then you will lose to your competitors who ARE on mobile.
The bottom line is, companies who are not implementing the latest mobile solutions within their marketing campaigns will be left behind in 2020 and beyond.
Spy on Your Competitors
If you're not sure what you could be doing differently/better in the coming year, then take a look around at your biggest competitors. What campaign strategies are they using, and do you see an opportunity that can be capitalized on that will help you reach your objectives in 2020?
Be sure to give these guidelines some consideration in the new year as they will help you to get the most bang for your advertising buck.
Need some help? Get in touch with us. We love helping businesses developing winning marketing strategies that will ensure a big ROI.