We'll admit it – we always get a bit disheartened when we hear how some business owners view media buying services. Namely, that they are an expense that is simply not needed.
The thing is, no one really attempts to cut their own hair, fix their own leaky chimney, or give themselves a tattoo. The few that have attempted to DIY these tasks found out the hard way that it's better to seek help from the professionals than try and go it alone.
Most SMBs don't have room to waste their marketing dollars. A majority are on shoestring budgets and MUST make sure every dollar counts. While you can go it alone, working with a professional media buyer will help you develop effective marketing campaigns that get the greatest return on your investment.
Here are just some of the reasons why most business owners would greatly benefit from the services of a professional media buyer.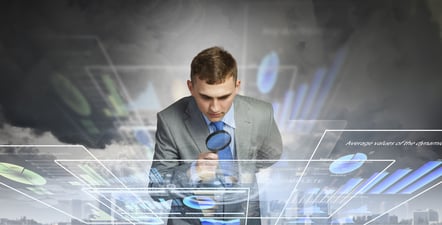 Specialized Knowledge
Pro media buyers continuously monitor industry trends and emerging marketing channels. This gives them comprehensive knowledge they can leverage on your behalf.
A Knack for Data
When you are busy trying to scale your business, you don't really have time to collect data and make sense/use of it. But that is a core component of media buying services.
If you can't wrap your head around development indices, pots-buy analysis and media weight analysis, then using a print media buyer who can not only manipulate data but extract great meaning from it will help your campaigns immensely.
They Breathe Place and Timing
Effective advertising rests on getting one thing right, putting your ad in the right place at the right time. While you may struggle to understand the nuances of timing and ad placement, professional media buyers recognize that specific channels offer unique opportunities to connect with targeted audiences who are ready to engage with your message.
Working with a print media buyer gives you a leg up on your competition because this pro will take into consideration what time of day your audience might be the most receptive to your particular message and which medium that message should be delivered in. You most likely don't have this knowledge at your disposal.
Research Capabilities
Your campaign depends largely on your ability to develop creatives that are relevant and elicit just the right emotions from your audience. Do you know how to do that?
Your media buyer will spend time researching so they can greatly understand not only current consumer trends, but also your target demographics' preferences and behavior.
Negotiating Power
Media buyers spend years building relationships with sales teams at various media channels and publications, so they are in a position to negotiate on your behalf. On top of this, they also place bulk orders, which drives down the prices for all of their clients. A business owner will simply NEVER be able to get the kind of low prices and great placements that a media buyer can get on your behalf.
While we can understand the instinct of many SMB owners to save money where they can, hiring a media buying can actually save you the most money and make the money you DO spend go further.
The truth is, the difference between successful campaigns and flops typically boils down to working with a knowledgeable media buyer that can help you discover your customer's behavior, analyze critical data, optimize your budget, get the timing and placement of your ad just right, and negotiate contracts on your behalf so you'll see the greatest returns on your investment.