I'll never forget the time I took my mother to her doctor's appointment, and as we sat in the tiny room that was too cold and painted an odd yellow-brown color waiting for the doctor to make an appearance, a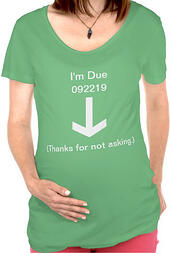 nurse cheerfully took my mother's vitals. Well, this particular nurse was very... rotund, and in an effort to make some friendly small talk my mother asked her, "When are you due?" The rotund nurse explained tomy mother that she wasn't pregnant then quietly left the chilly yellow-brown room. I thought faux pas like these only happened on TV or in the movies, but nope, apparently they happen wherever my mother happens to be.
Faux pas are very unpleasant for all parties involved, so in an effort to help you avoid any unpleasantries when launching your online campaigns, here are the top digital media planning faux pas to avoid:
Living in the Past
Digital media is constantly evolving; new technologies and social outlets emerge almost daily. Any digital media plan that relies on past experiences to deliver future results is dead in the water. Those media planners left with the task of developing and executing digital campaigns need to constantly stay on top of new technologies and trends if they want to provide a return on the investment.
Assuming Anything
Most people who make assumptions do so because they're afraid to ask too many questions or not enough questions or just one really stupid one. Done correctly, digital media planning requires many questions to be asked such as:
What are the campaign goals?

What does past research show?

What metrics will we use?

Who are our biggest competitors?

Who is our target audience?

Should this be an integrated campaign?

How much lead time do we need?
Digital media planners should never be afraid to speak with all team members and ask as many questions as they need to make sure they know the campaign's objectives and can devise the most comprehensive plan to reach them.
Not Wearing Enough Hats
The role of digital media planner isn't an easy one to fill. Online campaigns require you to understand numbers, be a critical and strategic thinker, have the ability to analyze various channels and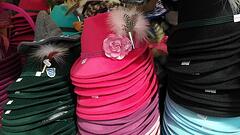 opportunities, and be a clear communicator. Good digital media planning is not taking half the budget and sinking it into an ad network; it's about developing creative strategies and constantly testing and tweaking them for better results.
Not Following-Up
The person in charge of developing a company's digital media plan may think once the plan is in place their job is done and it is now up to other team members to execute that plan. But this is a faux pas waiting to happen. Media planners need to stay involved during the initial launch of the campaign to make sure there are no under-performing placements in need of attention. They should also be on hand to analyze any data reports so they can adjust the campaign as needed and use the information as a way to provide feedback to the publishers with whom they work.
Launching When No One Cares
You wouldn't think digital media planners would allow campaigns to be launched on, oh, say a Friday or during a major holiday, but it actually happens all the time. The digital landscape is far too competitive to let the ball drop over something as important as a campaign's launch date.
Not Learning from Your Mistakes
I can tell you for certain, anytime my mother and I were around rotund women who could potentially not be pregnant I was on guard, ready to interrupt with a line about the weather should my mother even start to utter the words, "When are..." I had learned my lesson.
Digital media planning requires constant learning. And not just from things that did work, but from those that didn't as well. Those planners who don't find the lesson in their failures will have more of them.
Digital media planning isn't just about placing ads online; it's about determining how, when and where to reach your target audience while being ever mindful of ROI. The fewer faux pas made, the better the results.
RELATED POSTS: