Small business owners eat, sleep and breathe revenue. Much of their day is spent thinking of how to gain more customers and increase that bottom line. Far too often, however, they don't give enough thought as to whether or not their marketing tactics are helping them reach these objectives.
In an effort to help you grow your business, here are 10 common marketing mistakes that have the potential to kill it:
Trying to be Everywhere
There's no denying an integrated marketing campaign has the power to reach the right audience at the right time to deliver just the right message. But trying to be in too many places at once is a recipe for disaster.
There's no need to create 10 social media accounts or try to get into every local newspaper and magazine. You will never be able to do something meaningful on all of those channels, not even if you have a marketing department with dozens of staff working around the clock.
Instead of spreading yourself too thin, find out which channels will work on your behalf and focus only on those.
Selling Too Soon
Selling and dating are pretty similar. Just as you wouldn't (or at last shouldn't) ask someone to move in with you on a first date, you also shouldn't ask your prospect to buy from you right away. Most consumers need to be convinced they should part with their money. Nurture prospects all the way through the sales funnel by creating interest, offering value, educating and THEN closing the sale.
Creating Dull Content
Are you creating content that you feel will really help and excite your audience, or are you creating content because you've been told you have to? If it's the latter, chances are the content you're putting out is pretty dull (and I'm being kind). Think about it from your prospects' point of view: if this is the kind of content you create, how good can your product or service really be?
If you create content not because you should, but because you really want to help your customers, it will be easier to do and the results will blow your mind.
Targeting a Demographic Instead of a Niche
Have you been attempting to market to a group that is too broadly defined? You'd have a much easier time roller skating backwards up a rusty ladder. Instead of marketing to a demographic, say young males between the ages of 18 – 35, figure out what niche you want to focus on. Learn more about these young men.
What are their hobbies? Where do they hang out? What are their fears and aspirations? What is their level of education? How much money do they make? Where do they live? How do they make buying decisions?
Not Tracking or Measuring Results
Many business owners look to revenue to see if a marketing campaign is working or not. The problem with this method is you can't determine which marketing channel or tactic is working exactly.
For best results, use key performance indicators (KPIs) to better understand if your efforts are paying off. Also, you should always tweak your tactics and measure those specific results.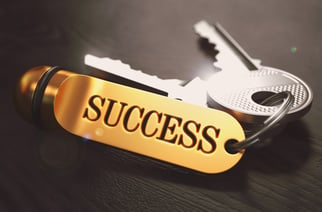 For example, if you changed the wording of an ad headline, measure the impact of those changes. If you changed the day of the week you sent your email, measure how that tweak impacted your open rates.
Ignoring the Competition
The most successful businesses are the ones that study what their competitors are doing right and wrong. They know how these other businesses are marketing to their own customers, what mistakes they've made, and what works best for them. Then, they copy and adjust for their own campaigns.
Having Crappy Landing Pages
Imagine being on a plane that's about to land at its final destination. You look out the little window and see the landing strip is riddled with giant potholes and broken pieces of glass. You are of course horrified and hold on for what's sure to be a bumpy landing.
Your landing page is also an important destination in your customers' journey. You want their landing to be smooth and pleasant. A great landing page will help get you more email subscribers, followers, leads, and ultimately sales.
Missing the Importance of Local Search
Local search connects customers who are actively looking for local products and services to the companies who are effectively promoting those products and services. If you're ignoring local search, you're missing out on revenue – big time.
Not Asking for Customer Feedback
Most businesses owners fear bad reviews, yet they do very little to ensure they get positive reviews. The key is to be upfront and ask your fans for honest reviews, while learning how you can improve from any negative reviews you get.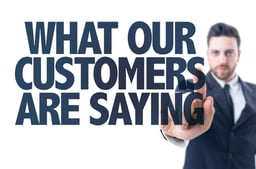 Failing to Work with the Right Media Buyer
Marketing is a skill that requires many hours (read years) of practice. In many ways, it is part science and part artform. Business owners simply don't have the time to understand how every channel works and how to negotiate the best contracts with sales reps. By working with a media buyer, can dramatically help your campaigns perform better.
If you're not currently working with a professional media buyer, there's a good chance you're wasting time and money on campaigns that underperform. Get in touch with us today. We'll deliver the ROI you need to be successful.