Did you know that consumers are highly influenced by the content found on social media? Here are some statistics that should get you thinking:
In 2015, Facebook influenced 52% of consumers' online and offline purchases. That's up from 36% in 2014.
71% of consumers who have had a good social media service experience with a brand are likely to recommend it to others.
59% of Americans who use social media platforms think that customer service through social media has made it easier to get questions answered and issues resolved.
While it's clear that social media is a powerful way to engage consumers and turn them into brand ambassadors, what isn't always clear to businesses is, how to "do" social media properly.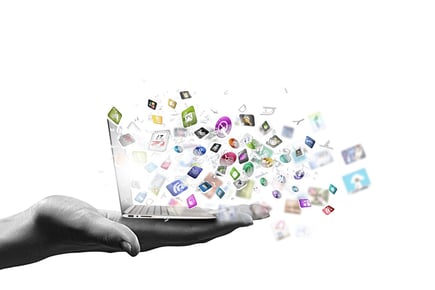 Here are 3 effective ways you can promote your local business on social media:
Leverage the Power of Influencers
You may have heard of influencer marketing, but do you know what it really means? Often people think it's just an updated version of old school networking, where you build relationships, add value, exchange links, rinse and repeat.
But you should think of influencer marketing more like product placement. The idea is threefold:
Find someone your audience trusts and get your product or service into their hands.
Convince this person to create content around your product or service.
Integrate their content into your own social platforms.
Before reaching out to just any influencer, make sure that they fit your brand's image. For instance, if you sell water purification systems, it doesn't make much sense to reach out to a cosmetic surgeon. Sure, he or she may have thousands of followers, but it's not a good match. Find someone else in your industry like a local contractor or realtor whose audience may be in the market for a water filtration system.
Make 'Em Laugh
In his book Contagious: Why Things Catch On, Jonah Berger discusses the close connection between physiological arousal and sharing. When you make people happy, they are for more apt to share your content right there in the moment.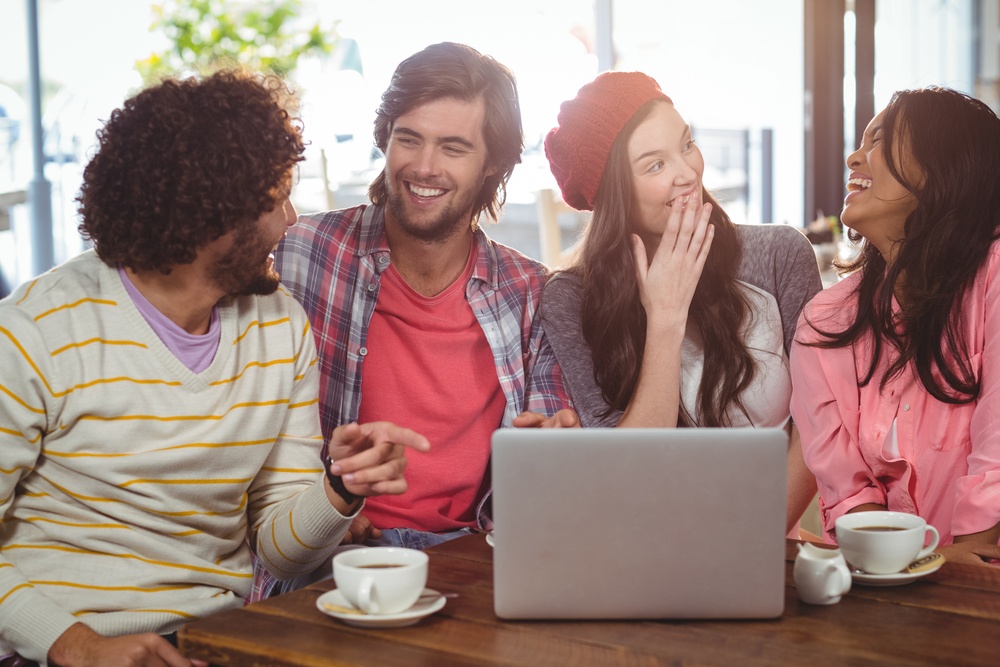 Denny's blog shows how a business can uses humorous branded content. Check out this blog post called "How do you kill a pancake successfully? I need to know for research purposes,". They don't take themselves too seriously and their content is very much liked and shared.
When you're a local business, trying to set yourself apart from the competitors in your area, humor is a great way to do it.
Integrate Brand Advocates Content into Your Marketing
If you're not including user generated content (UGC) into your marketing, you're missing out on a goldmine. That's because UGC puts the focus on consumers instead of themselves. According to Yotpo's benchmark study of more than half a million online shoppers, consumers who see UGC are 166% more likely to convert than those who don't.
To begin reaching new customers through your existing customers' connections, solicit, share, and regularly post UGC content. Be sure to make submitting UGC as easy as possible by including dedicated hashtags. Also, you can invite customers to share their content not just on your social media platforms, but also through transactional emails like order confirmations.
At the end of the day, you are not your best salesperson, your existing customers are.
Social media is kind of like a hammer; it only works when you use it the right way. (Have you ever tried pounding a nail with the hammer handle instead of the head?) By following these 3 tips you can begin to convert more of your audience and increase your revenue.