We're big fans of direct response marketing because we see it work for our clients over and over again. Direct response marketing is highly-trackable, offering quantitative data and actionable insights. Direct response is also incredibly affordable, creating a direct link between your advertising dollars and revenues driven.
But, as with any marketing strategy, direct response has some clear rules for success. If you break any of these, you won't get the results you hoped for.
Rule Number 1: There MUST Be an Offer – Always
Direct marketing is about instant results. You're not trying to build brand recognition, you're trying to get the sale. Your sole task with your ad is to MAKE AN OFFER that compels prospects to respond.
Implied offers simply don't cut it. Check to make sure all of your campaigns have a recognizable offer that consumers can respond to.
Rule Number 2: Have a Deadline
Your goal isn't to get people to respond to your ad, your goal is to get people to respond to your ad NOW. Not tomorrow, not on Friday and not sometime next week, but RIGHT NOW.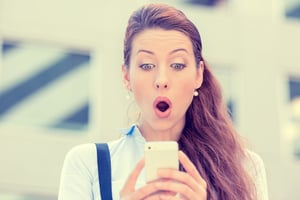 Always having a deadline in your ad. Do you have a limited supply of your product? Does your offer end after the weekend? Make it clear to readers that if they don't respond now, they are going to miss out on something great.
Rule Number 3: A Clear Call-to-Action
Your job is not done yet. You've made a solid offer, you've told prospects they have a limited time to respond or they are going to miss out. Now you need to give them clear instructions as to what to do next. Do they need to call to set up an appointment? Do they need to bring in a coupon for half off? Do they need to like you on Facebook for a free snow cone? Be clear.
Rule Number 4: The Copy is Strong
Brand advertising and direct response are entirely different animals. While brand advertising can be creative, subtle and even a little avant garde, your direct response copy must be compelling and grab consumer attention instantly.
To write copy that SELLS, know your audience, know their problems, and set your offer up as the solution to those problems. Don't focus on features but instead the benefits of those features. If your budget allows, we always advise clients to work with an actual copywriter instead of winging it themselves. The results will be the payoff.
Rule Number 5: Measure Your Results
With the fantastic technology available to you, there is no excuse to not track your campaigns. It doesn't matter if you use 1-800 numbers or tracking URLs and QR codes, use something to collect data that will inform you to what is working and what is not. Only through data analysis can you determine if you're on the right track. So track!
Are you ready to get started creating and launching successful direct marketing campaigns? We highly recommend a few things:
Go through your current campaigns and print collateral and get rid of whatever junk isn't working. It doesn't matter if your brochures or magazine ads are pretty if they aren't eliciting a response. Clean house so you can start again.
Have your marketing and sales teams work together to come up with buyer personas and a comprehensive marketing plan that you can begin implementing.
When in doubt, call on the assistance of a media buyer who can help you reach your marketing objectives.
Media Space has strong direct response roots. If you want to start getting big results from your campaigns, we have the knowledge and years of experience to get the job done. Contact us today and let's get started.