The marketing landscape continues to evolve and become increasingly fragmented. This makes it tricky for business owners to ensure their message gets in front of their target audience.
Gone are the days of relying on just one channel to effectively launch your ad campaigns. Today, some of your audience might convert with print media while other prospect relationships will need to be nurtured on digital platforms.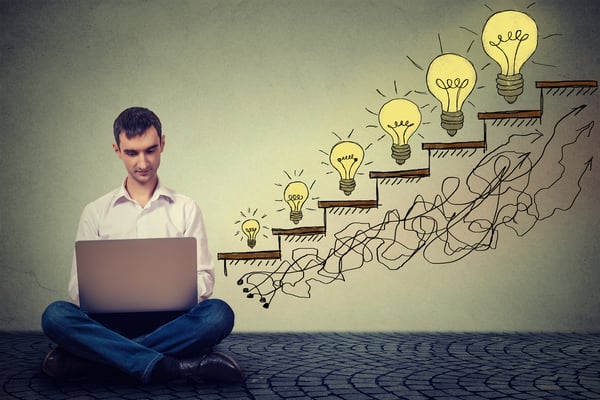 Mediaspace has spent the past decade helping business owners adapt to these challenges, and we've learned a thing or two about running the most effective multi-channel marketing campaigns to help our clients gain a competitive edge and scale their business.
Here are 5 things we've learned about running multi-channel marketing campaigns to extend a brand's reach and make their ad dollars go further.
Develop a Consistent Brand Message
Your brand is not the products or services you offer; your brand is the experience your customers have with your company. In order to have success delivering messaging across a wide swath of channels, you need to make sure all of your messaging is identifiable – no matter the channel.
Whether you're using three channels or seven, you'll need to execute a unified promotional plan across all of them. We like to explain it to our clients using chocolate as an example:
You can eat chocolate in candy form, ice cream form and cake form, but the chocolate is always chocolate no matter what form it takes. This is how your brand needs to be identified. No matter what channel you are on, you are distinctly you. When brands create a consistent message and leverage multiple channels to distribute it, they create the possibility for true engagement with consumers.
Be Mindful of Redundant Messaging
We've discussed the importance of ensuring your brand messaging is consistent across all channels. But it's equally important to discuss the difference between consistency and redundancy.
A unified marketing approach will deliver a consistent experience for the consumer, whether that experience happens on a blog, social media platform, a mobile app or through traditional media such as a newspaper ad or radio spot. But the whole idea of using more than one channel is so that you can effectively speak to the different prospects in a way they relate to.
So for instance, if you run a magazine ad – you will most likely try to engage with older consumers - while your mobile ad campaigns may speak with younger people. Both ads should be recognizable as being from your brand (consistent) but they should be different enough that your target audience can fully engage with them.
This will require you to do some research into who exactly makes up your customers. Who buys from you? Why do they buy from you? What is their age? Income? Goals? What problems are they facing? The more you can dig and discover about your audience, the better able you'll be to pick the right channels to create massaging that is always on point.
Ensure Your Marketing Strategy is Scalable
With added channels comes new business and added revenue. While that is the obvious goal, not every business owner is ready to handle the quick and rapid growth. Make sure you have the tools, systems and technology in place to handle an increased need in customer service or fulfillment as you scale up.
But something even more important is to create a scalable marketing plan before you even launch your first multi-channel campaign. Some of the research I talked about above will go into this plan. Lay out which channels you will use, who you will target on these channels, and also how much of your ad budget you will dedicate to each channel. You don't need to test 7 channels at a time. Start small, testing various options before you find the channels that offer the best results.
Adjust Budgets Accordingly
You don't have to split up your budget equally among all of your channels. After testing to see which channels perform the best, you should adjust your budgets to give those channels the most resources.
Ask for Help
When you run your own business, you don't necessarily have the time to learn the ins and out of running a multi-channel marketing campaign. Let's be honest, there are a lot of moving parts.
Consider working with a media buying agency. They will have the expertise necessary to research, develop, launch and monitor a campaign of this complexity.
Media Space Solutions has helped our clients over the years find innovative ways to adapt to the ever-shifting marketing landscape. If you'd like some help with a multi-channel marketing campaign, just give us a call. We work with companies of all sizes to help them research, plan and execute multi-channel marketing campaigns that hit their objectives within a budget they can comfortably afford.