The holiday season is upon us. For many people, that means trimming trees, decking halls and pretending your family doesn't drive you nuts. But for marketers it means one thing: Getting your offer in front of consumers who are ready to spend BIG.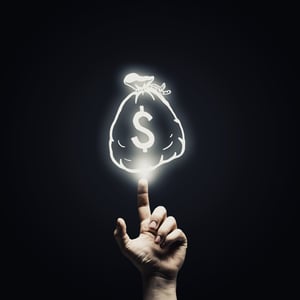 In our experience, Free Standing Inserts, also known as FSIs, are by far one of the best ways to get in front of consumers during the holiday season. If you are unsure of what FSIs are, they are those colorful brochures you find in the center of newspapers that offer everything from sales on electronics to grocery store specials to coupons for pet products and printing services. Big box stores like Home Depot, Target and Walmart advertise with them because they know inserts are an effective channel for driving sales and traffic.
Before we get into the HOW of FSI advertising, let's quickly discuss the WHY. Here are some of the biggest benefits of advertising with inserts:
FSIs are Affordable
Don't think that because big Box stores and grocery stores rely on FSIs that smaller businesses can't leverage them. FSIs are actually very affordable. In fact, FSIs are about 10 times cheaper than traditional direct mail.
FSIs Drive Cross-Channel Results
Depending on your campaign's specific goals, inserts are able to drive consumers to multiple pathways. This means your audience can reach you by phone, landing page or front door – the choice is yours.
FSIs are Highly Targetable
Inserts allow brands to reach specific consumer segments. You can choose saturation placement or segment your market through ZIP codes or delivery zones.
FSIs Have a Very High Open Rate
FSIs are delivered in one of the most trusted and respected publications – your local newspaper. Because of this, they have a far better chance of being seen by consumers.
Maximum Impact
FSIs offer what's called "category exclusivity." This means there can be no competitive advertisement included within the same insert space. This of course means your brand's message can have the greatest impact.
FSIs Offer Highly Measurable Results
FSIs are easily trackable and measured so you can determine if your campaign reached your overall objective. Test a few local papers to see which is the most effective before rolling out any major campaign.
5 Ways to Use FSIs Effectively This Holiday Season
So now you know why you should be focusing on FSIs to drive major sales this holiday season, let's take a look at some ways you can ensure your FSI campaigns are effective:
Get Emotional
Have you noticed that often times, print ads are dull and boring? Marketers take a shortcut and use print ads to simply list the offer and company information. But what you must understand is that consumers actively and enthusiastically seek out the FSIs in their local paper. Harness this enthusiasm by creating messaging that triggers an emotional response in your audience. That's fairly easy to do during the holiday season.
Go with a Pro
Would you let your landscaper cut your hair? What about your plumber do your electrical work? Nope, you wouldn't. You shouldn't let just anyone design your creative for you either. Hire an agency or freelancer to create your ads and look for someone with experience designing FSIs that convert.
Make it Easy to Track
When first working with us, many clients admitted that they never tracked their print campaigns. I guess there is a myth out there that only digital campaigns can be tracked. Not true.
All print ads, including FSIs, can and should be trackable using either a specified URL address, dedicated 1-800 number, or a coupon code. This will help you identify how your insert campaigns are performing over time.
Focus on Demographics When Testing Channels
When selecting which channel to test, focus on demographics instead of sheer volume of subscribers. While it's good to know these bigger numbers should the initial test be successful and you're ready to roll out, by focusing on the audience at the other end of your message you will ensure you align your campaign with the proper channel of delivery.
Be Patient with Testing
And speaking of testing, don't make the rookie mistake of only testing once before rolling out your campaign. A better strategy is to be patient and test more to ensure you get the results you want and that those results are scalable. If you want big sales this holiday season, then you'll want to start testing campaigns NOW.
FSIs are, without question, one of the absolute BEST ways to get your offer in front of a hungry crowd this holiday season. But to be sure your ads are successful, follow these tips.
Need more help? Get in touch with us. We can help you get the most bang for your ad buck this holiday season.