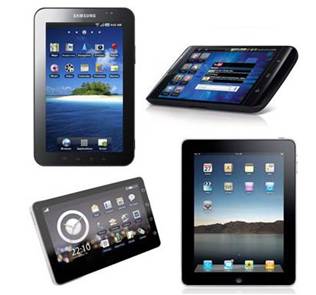 You receive a text from your friend, 'Lunch at 12:30 today? Sushi?' You agree knowing he will be late. You get there on time, sit down, and decide to browse the web a little on your tablet before your 'I'll be there in five minutes, I swear' friend arrives. You immediately go to your favorite retailer's website only to find their site is not tablet optimized. What the…? Major bummer. Shockingly, less than one-third of retailers offer tablet-optimized mobile sites. Furthermore, many companies rely on their desktop version when accessed through a tablet.
Who's killing it? Great question. Here is a list of brands that rock a tablet optimized website:
What is it that sets these brands apart from the others? They caught on to the fact that tablets are not going away anytime soon and developed a tablet-friendly site. Advantages of tablet-friendly sites include ease of navigation, non-disruptive videos, stellar images, zooming capabilities, more attractive interface, lightening fast speed and overall better quality.
Feeling like a slacker because you don't have a tablet optimized site? It's not too late to hop on the bandwagon. In fact, you have no reason not to optimize your site. I know what you are thinking, where do I start? Well, consider starting here.
Which brand do you feel has mastered a tablet optimized website? Let us know in the comments section below.
Curious about tablet advertising? Mediaspace created the Mediaspace Tablet Network™ to open the door to this new medium to advertisers looking to become early adopters. Read it now. And if you'd like to learn more about integrating print and digital media, check out our latest eBook.