To many consumers, the tablet and smartphone are thought to be interchangeable. Both are portable, interactive, and supply us with a great deal of information every day. They can support several means of communication, or offer an escape into the vast and dangerous world that is online gaming. For advertisers, on the other hand, these two hand-held mediums couldn't be any more diverse. While it may seem logical that the tablet and smartphone serve many of the same purposes to users, studies have shown there are striking differences in consumer behavior on each device. As a result, smart advertisers are approaching campaigns on each device very differently in order to successfully target each demographic.
When you take a closer look, it doesn't take a brain surgeon to understand there might be some key differences between how a smartphone and tablet are used. A smart phone can make phone calls, while a tablet cannot. A tablet is almost always larger than a smartphone, making it less convenient to transport. And a tablet is usually accessed less frequently than a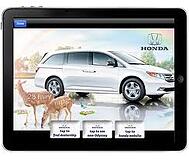 smartphone, considering most phones are carried with us for the entire day. Add it all up and it's easy to understand a key finding from a recent Forrester study: Tablets are used primarily at home for entertainment purposes, while smartphones cater best to the task-oriented individual who's on the go. According to MediaPost, the Forrester study also found that tablets are typically used for "two-screen viewing, consuming media, and as e-commerce tools." In contrast, smartphones are primarily used for "communication, content-snacking, and apps."
There's research that shows consumers have differing attitudes
towards advertising on smartphones and tablets as well. An eMarketer report from 2011 compiled a series of surveys to determine ad placements that "take advantage of the full features of [tablets] - like video, 360-degree views, striking photos, and interactivity appeal most to users." The eMarketer report also highlighted a Pontiflex survey that found a very low number of smartphone users favored advertisements that contained video or were similar to television commercials. Of those surveyed, 63% said they would rather see ads that feature basic coupons or newsletters, making it clear smartphone users prefer a simpler advertising pitch.
What does all this information mean for your marketing campaign? The answer is simple: Each device requires its own unique and targeted advertising approach. Creating one single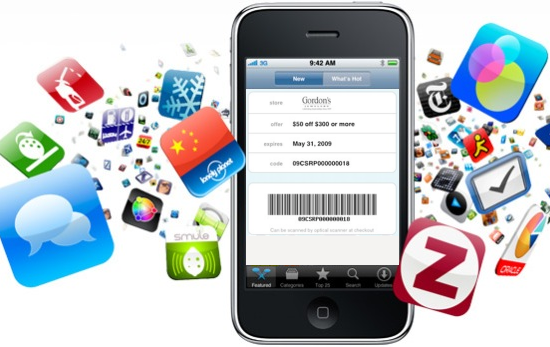 advertising strategy for both tablet and smartphone simply will not work. The aforementioned Forrester research recommends that tablet campaigns in 2013 should feature interactive content experiences that appeal to consumers who have the time to discover and search through information. The research goes on to say paid search ads are smart to use in a tablet campaign as well, citing high conversion rates. In addition, the Forrester report suggests that smartphone campaigns remain simple, considering smartphone users usually look for the most convenient way to complete a task and generally have less time on their hands.
Once again, the main lesson to be learned from all this information is very clear: smartphones and tablets are not created equal. It's necessary that both devices receive their own distinctive marketing approach within a campaign. Different consumer behaviors and expectations with each device give way for different advertising opportunities. While tablet and mobile advertising both have their own unique advertising advantages, there are many benefits to utilizing both platforms within a single advertising campaign. Here at Mediaspace Solutions, we pride ourselves in taking a multi-platform approach to advertising to expand the reach of your campaign. Check out our eBook titled The CMO's Guide to Integrating Print and Digital to find out how an integrated marketing approach could work for you and your company.
Kyle Stowe is a marketing intern with Mediaspace Solutions. He will begin his senior year at the University of Minnesota this fall majoring in journalism with an expected graduation date of May, 2014. His previous internships include stints with Clear Channel Media and Entertainment and the Walt Disney Company. You can connect with Kyle on Twitter, LinkedIn, and Google+.