iPad, NOOK, Kindle Fire, Samsung Galaxy, Google Nexus 7. By now, these items are something we are very familiar with. Tablets have blown up the past few years and are continually evolving, growing and attracting more and more consumers. What's an advertiser to do? The answer is quite clear. Tablets need to be a part of your marketing mix. I know what you are thinking – 'Who uses tablets? Who will see my ads?' Fair question. You are in luck – we have the answer.
Frank N. Magid Associates, Inc recently conducted extensive research that identifies the demographics and behaviors of the tablet user audience. Check out the infographic below from Mediaspace Solutions to learn who tablet users are, how they are using their device, and what they are using their tablet for.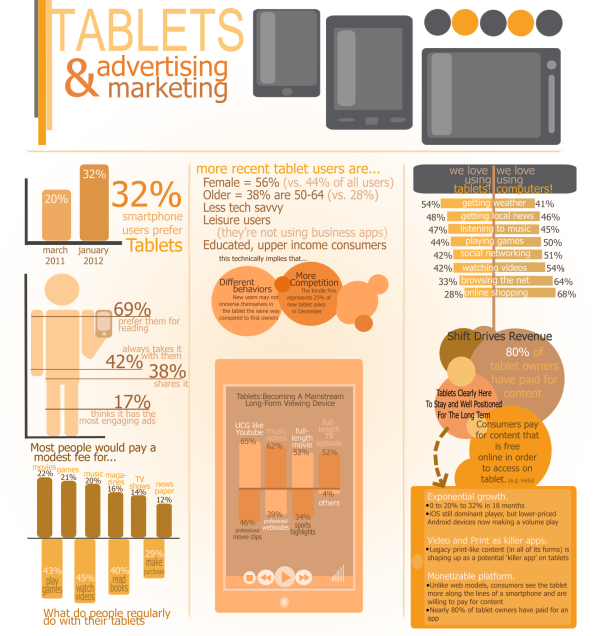 What do you use your tablet for? Business or personal use? Let us know in the comments section.