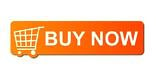 It's been well documented that since the beginning of the Internet, marketers and advertisers have used the platform for direct response advertising. The thought here is 'People are online. They have their credit cards. If I can get them to click-through to my landing page and make the sale that's all I need.' So marketing groups and copy writers create and edit and change and test dozens or even hundreds of calls to action, along with different color buttons, images, page placements and the like in order to 'get that click.' But that doesn't have to be, and shouldn't be, the only thing advertisers are tracking to judge effectiveness.
A recent study from Vizu and Digiday shows more and more advertisers are looking at the online space and increasing branding budgets. The expectation, according to the study, is that branding spend will actually exceed direct response spend for the first time since Google's IPO in 2004.
The study was comprised of 450 digital marketing and media professionals. Some of the most interesting outcomes were:
64 percent of marketers plan to increase their online brand advertising budgets in 2012, with 22 percent planning increases greater than 20 percent
69 percent of brand marketers are increasing spending in mobile, 63 percent in social, and 57 percent in video
60 percent of marketers indicated they planned to move dollars away from direct response to brand advertising initiatives
There are two takeaways from this information. The first is that brand advertising is finally starting to become a focus for advertisers looking to hit the online audience. The second is that although brand marketers are recognizing the opportunities in digital, they're spreading that out across mobile, social and video. What that says is while they recognize the opportunity, they're still not sure how to seize it, so they need to throw budgets at a variety of channels and see what sticks.
With this increase in brand marketing online, does that mean direct response has lost its luster? No way. It's all about product, target and intent. Direct response advertising online can still be very effective, especially with all the additional data available online. With the greater ability to target digital audiences, direct response advertisers can find and reach the people whose lives will be improved by purchasing their product.
Recently Mediaspace ran a test with a direct response advertiser looking to dip their toes in the digital water. Results exceeded expectations, and that's putting it mildly. But it's a product that makes sense for direct response, in multiple media, and it's working.
How are you changing your budgets? Let us know if you think branding marketers should ride the wave and spend more in the online space.