Native advertising has been gaining in popularity over the past few years. In fact, according to Red Branch Media, 56% of the total U.S. display ad revenue in 2016 was spent on native advertising. And, Business Insider Intelligence predicts this will increase to 74% by 2021.
But why is it so popular? Why have big publishing brands like The Atlantic, Forbes, the Washington Post and The New York Times jumped on the native advertising bandwagon?
It's because they started realizing advertisers love native advertising because it's more effective than old-fashioned display ads.
A study by IPG Media Lab and Share Through found that consumers look at native ads 53% more often than they look at traditional display ads. This is simply because native ads look like a piece of content on the platform where it lives. Publishers want to reward ads that don't interrupt reader experiences, are relevant and add value.
Happy readers, happy publishers, happy advertisers.
So how can you make native advertising work for your small business? By staying far away from the following 4 native advertising DON'Ts: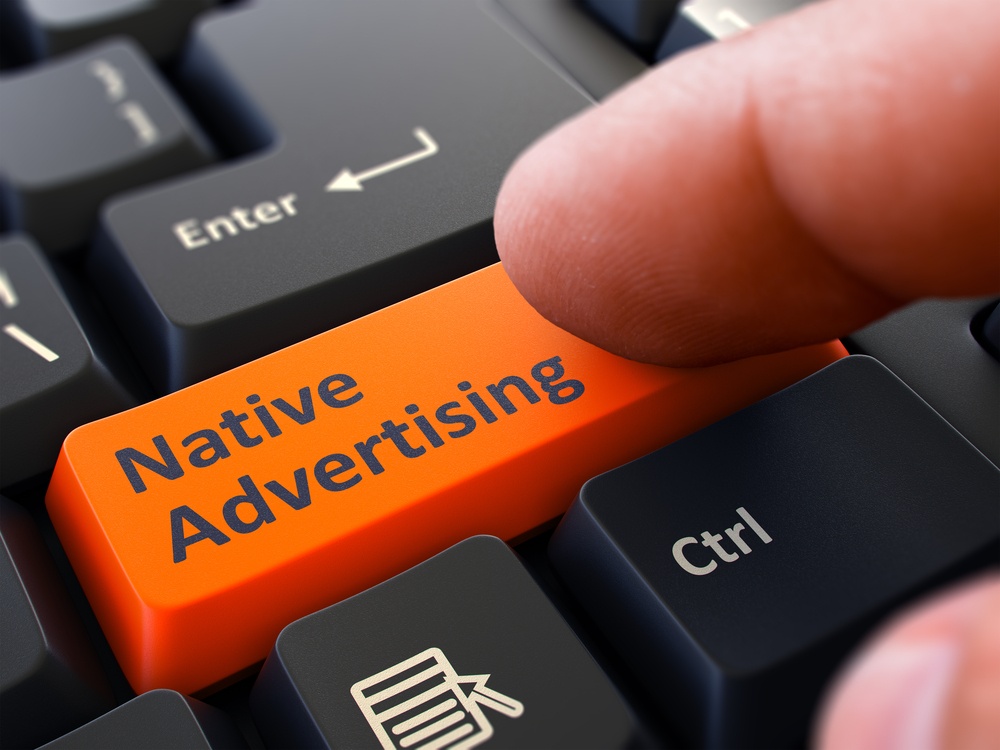 DON'T Be a Shill
Is it okay for you to include your brand logo and include links in your native content that point back to your site? Absolutely! Does that mean you are also free to use the content piece as a vehicle for self-promotion? Heck to the no.
What you can't, or certainly shouldn't do, is turn your content piece into a PR stunt.
Here's what you DON'T want to do: You don't want to start out with really cool, interesting content that actually offers something of value to the reader, then suddenly get desperate and say something like, "Our company is the only blah blah to use 100% blah blah so you don't have to worry about blah blah."
Your job is to create something that is truly great and sit back and trust the magic will happen - that readers will spread your content and want to learn more about your brand.
DON'T Blather On and On
It's a big mistake to try and write a very long content piece or create a longer video, assuming you're going to get the results you want immediately. Remember, you're creating content for people who have attention spans shorter than goldfish. And, like most advertising, prospects won't respond right away anyway. They need to be exposed to your message over and over again.
With this in mind, whether your content is articles, blog posts or videos, keep it concise and commit to creating a series over a period of time.
DON'T Ignore Those Who Do Native Well
You can either experiment to see what works, or you can learn from those brands who have mastered native advertising. Netflix is an example of a big brand who just gets it. They partnered with The Wall Street Journal as they readied to launch their hit show "Narcos." Their sponsored content article, which fit the outlet's readership perfectly, was ridiculously smooth, informative, and entertaining.
DON'T Assume Formulaic is a Bad Thing
When it comes to structure and form, don't try and reinvent the wheel. Take a cue from Hollywood. Pretty much every Hollywood movie runs for 120 minutes and follows the same three-act structure, with genres following similar, basic storylines. Rom-coms are always boy meets girl, boy loses girl, boy gets girl back. And the audience doesn't mind, they sit back and enjoy the formulaic entertainment put in front of them. The lesson here is you can use a formula and still be original and creative.
We're living in a content-heavy world; one that sees consumers with all the power. Native advertising offers advertisers a way to break through the noise and reach out to their audience without being obnoxious. If you haven't tried it yet, you definitely should.