What the Solar Eclipse Taught Us About Marketing
Did you see it? Were you one of the millions who caught sight of the solar eclipse on August 21st, 2017? It was an historic event, and one that inspired people from around the world to travel to the path of totality (from Oregon to South Carolina) to watch as the moon blotted out the sun.
The recent eclipse also inspired advertisers to step up their game as they recognized the marketing opportunity in front of them. Hitching their content wagon to an event that was anticipated by the entire world was a great way, they realized, to attract fresh eyes to their offer.
This is called newsjacking. It's the practice of capitalizing on the popularity of a news story to amplify sales and marketing success. The term was first used in David Meerman Scott's book Newsjacking: How to Inject Your Ideas into a Breaking News Story and Generate Tons of Media Coverage .
News happens. And when it does, it offers marketers a unique opportunity to ride the popularity wave to benefit their business. Whether you're a large brand or small, you can take advantage of future worthwhile events to get your messaging in front of the masses.
Be Quick and Informative
The day before the eclipse, the top Google searches related to the event were:
What Time Is The Eclipse (1,000,000+ searches)
When is The Eclipse (200,000+ searches)
Homemade Eclipse Glasses (200,000+ searches)
Pinhole Projector (100,000+ searches)
On the day of the event, the top Google searches related to the solar eclipse included:
How To Make A Solar Eclipse Viewer (500,000+ searches)
Where to Buy Solar Eclipse Glasses (200,000+ searches)
Pinhole Camera (200,000+ searches)
When Is The Eclipse Going to Happen/Time of Eclipse (100,000+ searches)
Newsworthy events cause people to seek out further information. Everyone wanted to know how they could best prepare themselves to view the eclipse. And, if they found information to be helpful and valuable, they most likely shared it with others through social media.
And it doesn't have to be world news and events, local information works just as well or even better for smaller events. Think of the things going on in your local community and consider writing a blog post around them. You could offer parking information for a free summer concert series, vendor information for an arts festival, or where and how people can sign up for an upcoming 5K run for charity. Local brands that can position themselves as a credible and trustworthy source of information will generate higher website traffic and ultimately revenue.
Don't worry, you won't have to monitor the news 24/7 to capitalize on it. You can simply set up alerts to include local and major news outlets as well as any industry publications. You can also use social media monitoring tools to set up mentions of terms on networks like Twitter and Facebook.
Get Your Keywords Right
As I mentioned a bit earlier, you will want to write content around topics people are searching for. In order to find your content, it must contain keywords that people are using to search for information. "Where can I get eclipse glasses" for example.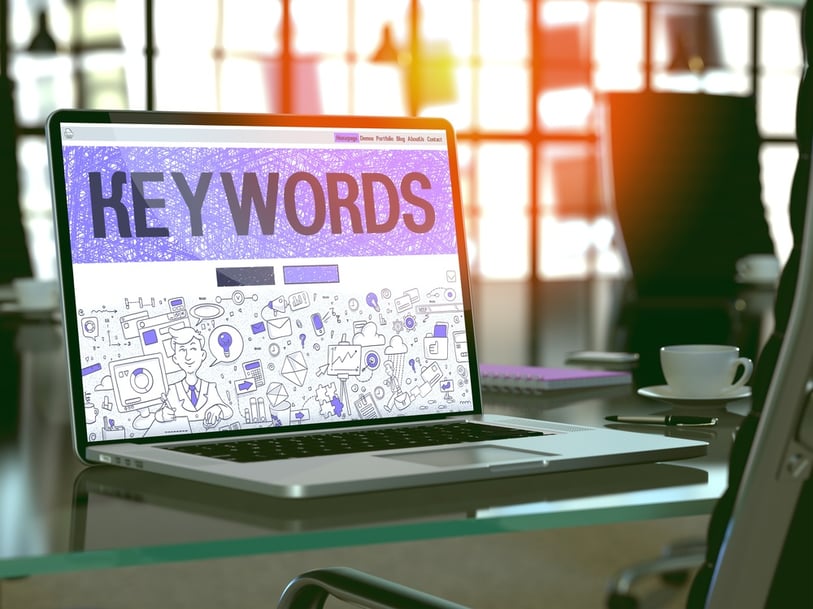 Once you know the news story you are going to newsjack, take a few minutes to research the search volume around variations of the keyword phrase you'd like to target. This is important because you are trying to give your website traffic a boost. While a phrase like "where can I get eclipse glasses" might have tons of search volume, a slight variation like, "who sells eclipse glasses" may have little search volume. Do your homework so you know which terms to optimize your content for.
Differentiate Yourself
When newsjacking, always inject your own angle. Ask yourself -- what makes this story interesting to my audience, specifically? How does the story relate to your own product or service?
Let's look at the local 5K run example I mentioned a bit earlier. That's a specific local event that many in your community may be interested in. If you're a bed and breakfast, you may want to discuss the route the runners will take, then mention your B&B is conveniently located at the beginning of the route. A sporting goods store could write a blog post around the importance of the right sneakers and socks, while a restaurant might want to talk about "carbing up" before a big run and how that impacts a runner's energy the next day. Be creative and see how you can match your offer to the event.
Newsjacking is a great way to boost your sales. Find what people are searching for as it relates to your product or service, then create content that puts you in front of them.