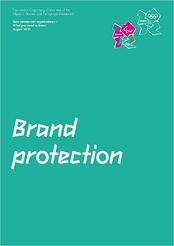 Notice any common denominators in the most talked about ads aired during the London Olympics? Nike, as usual, brought their 'Gold Medal' game this year when it comes to advertising during the London games. Honestly, would you expect anything less? The powerhouse advertiser has taken a unique route with their 'Find Your Greatness' campaign and it's definitely caught some buzz.
What's crazier about the success of the campaign is Nike is not an official Olympic sponsor. Adidas is the official sportswear partner of the games. How do they do it? Ambush marketing backed up by incredible cleverness and creativity. Nike produced this commercial that aired during the opening ceremonies, that showcases several non-Olympic, non-professional athletes amidst signs that say London. Notice, it never actually says 'London 2012 Olympics.' However, immediately the viewer assumes it is linked to the Olympics games. Genius.
Oh, they weren't done yet. Nike then released this commercial, that caused even more hype. This ad has a runner in the distance yet when he gets closer, the viewer realizes it is a young overweight boy out of breath and dripping with sweat. Many have praised this ad from Nike as it delivers a message that everyone can find greatness within themselves, no matter who you are.
What's the problem with Nike taking over? Some feel it is against the Olympic 2012 Ambush Marketing Rules. As defined in the rules:
'Ambush marketing describes a business' attempts to attach itself to a major sports event without paying sponsorship fees. As a result, the business gains the benefits of being associated with the goodwill and publics excitement around the event for free. This damages the investment of genuine sponsors, and risks the organizer's ability to fund the event'
Based off the definition outlined above, Nike is definitely walking a thin line but they have undoubtedly caught the eye of millions of viewers. What do you think? Did Nike cross the line or did they outsmart the participating sponsors?