As digital advertising continues to increase in popularity you should be thinking about how you can increase engagement with your target audience. A 2012 study by the Newspaper Association of America surveyed 2,519 respondents 18 and up who read a local daily newspaper on one of four platforms (print, desktop or laptop computer, smartphone or tablet) on a weekly basis. Among the questions asked was, "Under which of the following circumstances are you more likely than average to notice an advertisement on a website or app?" We found the results interesting and thought you would, too. Let's take a look.
Leading the chart with 54% were advertisements that included prices followed closely by ads indicating a sale or daily deal which came in at 48%. Pricing is powerful. Not only can it make or break th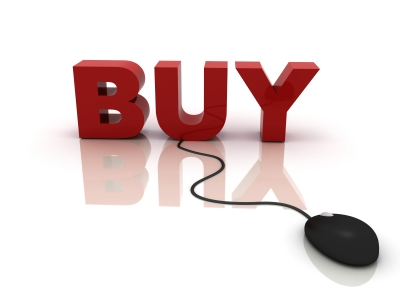 e success of your product, but it can also affect the appeal of your ad. Determine the right price for your product, one that will drive readers/surfers to buy, and include it in your advertisement.
The next circumstance that affects ad engagement is relevancy. Is the ad relevant to your target audience? If you've done your research this should be a no-brainer. Get to know your current and future customers so you can provide them with engaging ads that call them to action. Also in the personal relevance category are ads from online stores you recently visited and ads for products you recently viewed online, both of which ranked at 36%. You know how Amazon always seems to offer you products related to recent purchases? Be sure to take advantage of that context and you'll see effectiveness rates rise.
Thirty-three percent said they are attracted to ads that are fun and entertaining. This is where your creativity can come into play. Create an ad that makes your audience laugh. Ads that trigger emotions are often the most memorable, and a touch of fun can be an effective marketing tool. Don't believe me? Super Bowl ads are rated three times funnier than the average TV ad and it's no surprise we spend half the next day talking about them at the office. Remember this one?
In addition to discovering engaging ad elements, the NAA survey uncovered a few elements that were not well-received by respondents. The following elements were labeled obtrusive: ads that occupy a large space on the page, ads that show something that is moving, ads at the top of the page and pop up ads. At just 16%, pop up ads came in dead last for attracting attention. I'd have to agree with the survey participants and say that pop up ads are the least likely element to increase my engagement with a company or product. Rarely do they do more than annoy.
The 49-page study talks about more than just digital advertising and includes information on the direction of the printing industry. You can download the entire study here. If you're interested in an additional source to learn how to take advantage of multi-channel advertising, download our latest eBook, 'The CMO's Guide to Integrating Print and Digital Media'
Hannah Hill is a marketing specialist at Mediaspace Solutions. Her marketing experience includes writing, social media and event management. You can connect with Hannah on LinkedIn, Facebook or Google+.