Evidence shows mobile devices like tablets are increasing news consumption, not necessarily taking it away from other mediums. Nearly half the tablet owners surveyed in a study done by Pew Research said they are reading more news than they were reading before owning a tablet. This coincides with the increased amount of time we are spending online. While print newspapers are still effective at delivering the news, tablets and other mobile devices allow us to get the news as its happening, even while on the go.
Many newspapers have started to incorporate digital editions into their content offerings. For example, USA TODAY re-launched its iPad app in late November and it is now available in the iTunes app store. The app was built after researching tablet news consumption and adapts to how tablet users consume news throughout the day. It is engaging and user-friendly, not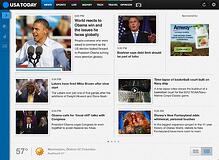 to mention users can easily share content with their friends and followers on their favorite social networks. Forget one size fits all, with the USA TODAY app, users have the capability to view the day's news based on their own preferences. My husband and I have different interests when it comes to news consumption, among other things, so I like the idea of being able to customize the home page to news content of my choosing. Larry Kramer, president and publisher of USA TODAY, said, "This is a continuation of the reimagination of all USA TODAY products…It goes beyond a news-reader and provides greater utility and a more dynamic experience that allows consumers to get their news quickly when and how they want it." Newspaper readers aren't the only ones who are going to benefit from the new app. Advertisers will be able to better reach their target demographics. The new app gives advertisers the ability to deliver the right message to the right user at the right time. To learn more about the benefits of integrating print and digital media, check out this eBook 'The CMO's Guide to Integrating Print and Digital Media.'
Tablet ownership is increasing in addition to digital newspaper and magazine readership. Research from a recent comScore study found that approximately 40% of U.S. tablet owners read newspapers and/or magazines on their device last August, with 10% reading daily publications.
"Tablets are fundamentally redefining how people consume news and information, with the format more conducive to reading longer form content than PCs or smartphones," said Mark Donovan, comScore SVP of Mobile. "In the case of online newspapers, tablets are now driving 7 percent of total page views, an impressive figure considering the relative infancy of the tablet space. Publishers that understand how these devices are shifting consumption dynamics will be best positioned to leverage this platform to not only drive incremental engagement among current subscribers but also attract new readers."
Kindle Fire users are most likely to read newspapers on their device followed closely by iPad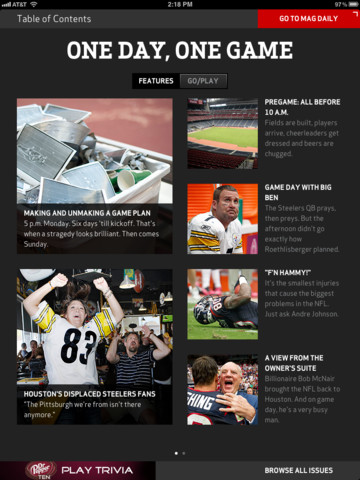 users. Tablet magazine readership was slightly higher than newspaper readership, while the demographics for each audience were similar in regard to age, gender and household income. The magazines with the biggest digital draw are ESPN The Magazine, WebMD the Magazine and Food Network Magazine. The analysis found that most tablet readers were males between the ages of 25 and 34. The data also revealed that slightly more than half had a total household income greater than $75,000. Similar to print newspapers, tablet readership was strongest in the highest income bracket: household incomes greater than $100,000. Newspapers, whether in print or tablet, can help you reach one of the most sought after demographics, the wealthy. Download our white paper to learn proven methods for reaching affluent and educated consumers and how you can maximize the most overlooked advertising channel.
Hannah Hill is a marketing specialist at Mediaspace Solutions. Her marketing experience includes writing, social media and event management. You can connect with Hannah on LinkedIn, Facebook or Google+.