Dating back to 2006, or even prior, the critics started hammering newspapers and print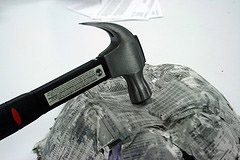 publications for increasing their ad prices while their circulations dropped, resulting in decreased advertising consumption. The publications responded to consumption decreases by saying that in order to replace circulation revenues they had to increase the cost of advertising to remain profitable. Advertisers didn't buy it, got unhappy about the pricing and started looking elsewhere. This isn't news. You know this if you've paid attention to media channels for the last 10 years. The problem is, it's happening again, but in a different medium: television.
Now before we get too far into the weeds, it should be called out we're big proponents of local advertising and firmly believe that in order for advertisers to effectively reach their audience they need to bring their message to the local level. So the intent here is not to bash television or try to convince anyone they need to move their dollars from one media to another. The point is to ask the question as to when the critics will start chirping about the increasing cost of television as broadcast networks increase local content.
According to a recent Pew Study, local TV viewing is declining even as networks pump out local programming and news in record levels. In 2011, the last year data is available, local stations averaged five hours and 30 minutes of news each day, and the study indicated there is no reason for the 2012 numbers to be much different. But while content increases, viewership is decreasing, dropping from 42% in 2006 to 28% in 2012 for the under 30 market.
Viewing is one thing, while advertising is a bit different, but the two are very much related. If the viewers aren't there, advertisers aren't going to want to use that medium. Stop me if you've heard this one before: "Why would I want to advertise in your ______________ if my demographic isn't paying any attention to it?" You fill in the blank, and for different advertisers, the channel will definitely change. But while viewership is decreasing, network broadcast rates for 30-second spots are increasing.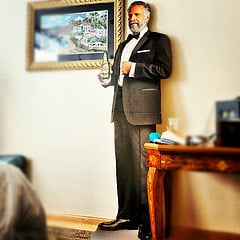 MediaPost recently reported that for the third year in a row, the average cost for a 30-second commercial rose by 5%. Now much of this advertising is actually purchased during the upfronts for programming put out by the networks, not the local programming on the station. However, a lot of local television news viewing is directly correlated to the shows leading into the news programs. So if viewership of the local news programs is decreasing, it's fair to assume the lead-in programming is also suffering.
Cable's a different story, so we won't go down that road. However, we should mention a lot of this can be a result of time-shifting. Outside of live sporting events or award shows, when was the last time you watched an episode of Modern Family live? I can't remember. And if you're watching it live, how many of the advertisements are you paying attention to? I know my number: zero.
So to recap real quickly, here's what we're looking at: 1.) The audience for local television (and in turn, broadcast programming leading into local television) is decreasing; 2.) Prices for advertising on television during local and broadcast programming is going up (that's backwards); and 3.) The overall spend for advertisers is increasing, led by the large and mid-size advertisers.
If television stations want to take advantage of those budgets, it's time to take a look at their pricing model so they don't follow newspapers and inadvertently push advertisers to other media.
If you're interested in the power of local marketing and finding media that fits your budget and reaches your target demographics, check out our research report titled 'The 10 Benefits of Local Advertising.'
Scott Olson is the director of marketing at Mediaspace Solutions. His career has spanned marketing positions in the non-profit, software and utility sectors providing various marketing experiences. You can connect with Scott on Facebook, Google+, Twitter or LinkedIn.