Mediaspace Solutions' Five in Five interview series highlights individuals in the advertising and marketing field and their path to success. Interviewees answer five questions, varying in scope, and it is our hope that you are able to take something away from each interview in the series.
Our latest Five in Five interview was conducted with Lauren Barger. Lauren is the vice president, group media director at Crispin Porter + Bogusky, a full-service, fully-integrated advertising agency headquartered in Miami. She received her advertising degree from Kent State University.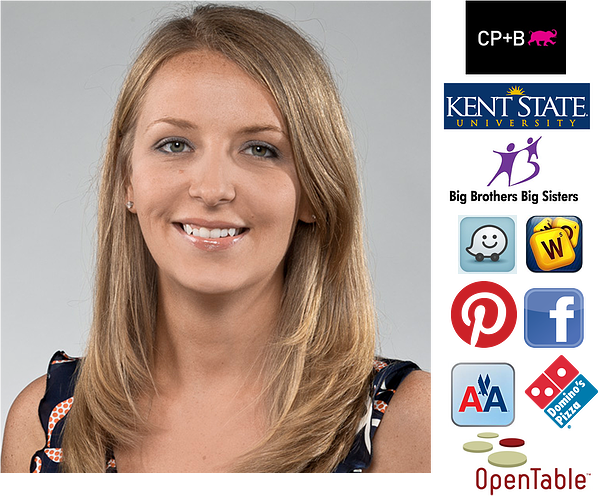 1. What's the one mobile app you can't live without?
Can I really only pick one? I guess if I had to pick just one it would be Facebook. I don't go on the website all that often anymore, unless it's to upload an album. Most of my time with any app is to fill a little downtime or when I sneak a peek in-between meetings. My other go-to apps are and Words with Friends. I really love Waze these days, and I order my pizza with the Domino's app. I am so thankful I don't even have to call to make dinner reservations anymore, thanks to Open Table. The American Airlines app is another favorite. If there could be one super app with all of that, I would be a happy girl. Until then, I won't be able to just pick one.
2. How do you get your news?
I get my headlines from my newsfeed which is stocked with industry friends and industry news as well as all the other non-advertising related topics of the day. I subscribe to industry emails, but I'm more of a skimmer, and when the news applies to something I'm passionate about or want more info on I'll delve deeper and seek out the full scoop.
3. What is the toughest lesson you've learned in your career?
I guess the toughest lesson is how to be a good manager and a teacher. I have a sort of motto I try to instill with my teams, 'I don't know what you don't know, and you don't know what you don't know.' Ask questions. Don't ever stop asking questions. Caveat: (media people love caveats) Ask as many questions as you need, but if you keep asking the same question, which means you're not really paying attention to the answer, then we'll have a problem.
4. What's your favorite guilty pleasure?
I love fast food. Like really love it. I wish I could eat it every day. If I had to pick a favorite, I'd go with Domino's. You gotta love the ones you're with, and I am truly obsessed with the new pan pizza.
5. How do you spend the first hour of your day?
Technically, I spend the first hour of my day hitting the snooze button every nine minutes. If you mean the first hour of my work day, I have no real routine. Each day is unique and my routine depends on which client or project needs the most attention. Today, for example, was completely different. A group of us from CP+B participate in Big Brothers & Big Sisters and the Littles were on-site this morning, so my first hour was spent eating breakfast and catching up with my 17-year-old Little Sister. Not a bad way to start the workday.
And there you have it. The inside scoop on Lauren Barger. Since Lauren is a fan of Facebook, download the '8 Steps to Increase Advertising Success via Facebook'. Also, 'The CMO's Guide to Non-Contractual Advertising' is worth a read. Download it here. Check back soon to read our next Five in Five interview with an advertising leader.
Hannah Hill is a marketing specialist at Mediaspace Solutions. Her marketing experience includes writing, inbound marketing, social media and event management. You can connect with Hannah on LinkedIn, Facebook or Google+.